Law
Business & corporate
When will the deals return?
Looking beyond COVID-19 at M&A activity.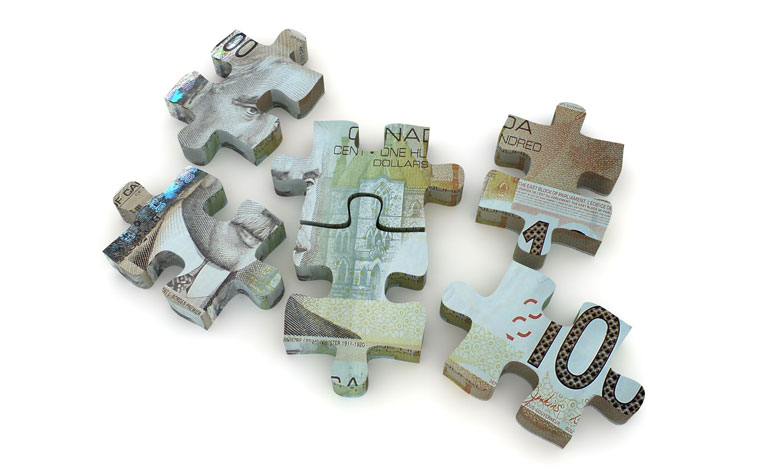 Sex is supposed to be recession-proof — but the pandemic recession, like everything else COVID-19 touches, defies precedent.
For weeks, Sycamore Partners had been trying to walk away from a $525 million deal to buy a majority share in Victoria's Secret from the struggling firm L Brands. Sycamore signed the deal to buy a piece of the celebrated lingerie maker just days before stock markets started imploding. After Sycamore's attempt to readjust the purchase price was rebuffed, it announced it was terminating the agreement. Sycamore sued. L Brands countersued.
And even though L Brands' deal with Sycamore explicitly stated that the pandemic could not be used as an excuse for either partner to walk away, it agreed to let Sycamore do just that in early May. L Brands' incoming chairwoman, Sarah Nash, said the company decided to focus on dealing with the coronavirus "rather than engaging in costly and distracting litigation."
When COVID-19 struck, the mergers and acquisitions (M&A) field was running white-hot around the world. "It was a seller's market," said Jonathan O'Connor, a partner in M&A at MLT Aikins in Vancouver. "We had sellers fetching very high prices at a time when credit was cheap and there was a lot of private equity sloshing around.
"When the pandemic hit, everything ground to a halt almost immediately."
M&A activity slumped in Canada in the first quarter of 2020 to its lowest level in five years — a 57 per cent drop from a year ago. The reasons are as varied as the deals themselves, but they all boil down to one factor: doubt.
Purchasers don't know how the pandemic will affect them long-term, so they're pulling back from debt-fueled purchases and seeking stability while they wait to see what happens next.
"Any sort of leveraged buyout involving significant debt load is likely to be on pause because the banks are just under too much pressure," said Byron Tse, an associate at Bennett Jones LLP in Calgary. "Cash is king right now."
And buyers and sellers alike have no way of knowing for certain what the value of an asset will be going forward — because the world has never before experienced the effects of a true pandemic on a globalized economy. How well might a company weather the storm? Is it overpriced now? Is it in a sector that's seen the rug pulled out from under it (aviation, hospitality, retail)? And if it's in a sector that's badly exposed, might it be a ripe target for sector consolidation down the road (energy, commercial real estate)?
"Valuation uncertainty can be a real challenge," said Sophie Lamonde, a partner at Stikeman Elliott in Montreal. "We are talking to clients about how they can draft M&A agreements to bridge valuation gaps and allocate risks between signing and closing. But in some sectors, there is just too much volatility and (too many) unknowns for the parties to come to an agreement."
"What you're seeing right now is a heightened sense that the due diligence is everything," said O'Connor. "Purchasers are going to be seeking stronger indemnities and holdbacks. Between the signing and closing, they're also going to be more aware of adjustment mechanics and their ability to price in any loss in value."
That ramped-up sense of caution isn't killing every M&A deal. Not everyone is in a position to pull back. O'Connor cited one of his recent deals involving a purchaser that wanted to hit pause to concentrate on its own business.
"The purchaser decided it couldn't afford the distraction of integrating a new acquisition," he said. "So it told the seller it needed a breather.
"A few weeks later, the seller enticed the purchaser to re-engage with a substantially lower price, as the seller's exit options had dramatically shrunk in the COVID world."
Companies determined to back out of an M&A deal have one ripcord to pull: the "material adverse change" (MAC) clause written into many deals. In theory, MAC clauses allow purchasers to walk away from purchase agreements if something happens that undermines the asset's value or viability.
Courts have tended to set a very high standard of proof for invoking a MAC clause. MAC clauses frequently include carve-outs that exclude from consideration any factors affecting sectors or economies broadly. So, depending on the wording in a purchase agreement, a global pandemic may not qualify.
And there's relatively little case law in Canada on MAC clauses — although the narrow question of whether a pandemic can qualify as a "material adverse change" to invoke a MAC clause is being tested in Alberta right now.
The CanCap group agreed to purchase an auto financing company called Rifco Inc. for $25.5 million. According to a court filing by Rifco, CanCap is trying to use a MAC clause to walk away from the deal, citing (among other things) the effects of the pandemic. They go before the Court of Queen's Bench in Calgary this month.
"A high standard is placed on invoking (a MAC clause)," said Tse. "Say the value of a company up for M&A has plummeted over the course of the pandemic. Where will it be in three months' time, six months? Industry cycles do not qualify as material change.
"Right now, the clients I've talked to are holding firm. There doesn't seem to be a slew of lawsuits coming down, people aren't invoking MAC clauses, and everyone's just going on a week-by-week basis."
Still, the Victoria's Secret experience in the U.S. points to another factor that might be undermining M&A deals: distraction. L Brands said it let Sycamore walk away because it felt that a pandemic is the wrong time to be tied up in court. O'Connor's client said it wanted a "breather" to focus on its pandemic response.
All around the world, companies are concentrating on building up cash reserves, maintaining supply lines and keeping staff members healthy. In the current climate, M&A can seem like a luxury.
Still, no catastrophe lasts forever, and lawyers in the field are already looking ahead to what could be a boom in M&A once the global economy begins to wake up.
Philipp Park, the managing partner at Miller Thomson's Montreal office, expects the market to be quiet, at least until the third or fourth quarter.
"By then, we'll have six months of economic data, and governments will have experimented with confinement and landed on policy.
"That's when cash-rich companies, looking at strategic purchases, will be looking at businesses that are desperate because of their low valuations," he says. "That's why the gold standard now is cash."
Even then, it will depend on the potential buyers. "Private equity will be on the lookout to deploy capital even in a contracting market," says Park. Institutional funds, however, "won't have a lot of appetite to do new investments, notwithstanding the low valuations we're going to be seeing." He says they are more likely to "triage and stabilize their existing investments and recapitalize where necessary."
O'Connor said he expects to see American money cruising for Canadian bargains in the aftermath. "They've got the liquidity, they're just more mobilized in this field — some of them operate permanent M&A teams," he said. "And the U.S. dollar has appreciated over the Canadian."
Online technology and medical supply companies can expect to emerge from the pandemic stronger, of course, while sectors that are suffering could see widespread consolidation. Beyond that, said Tse, it's probably too early to predict which firms might come out of this crisis in an improved position.
"There are always going to be people sniffing around for a good deal," he said. "What's holding them back right now is the volatility. They're waiting to see what happens with government bailouts. They're waiting for evidence of recovery, of light at the end of the tunnel. Commodity prices need to recover, for instance.
"Warren Buffett may have an opinion. I don't. This situation is completely unprecedented — too hard to predict."