Law Matters
People
Profile
Rayhan's fight
Canadian-trained human rights lawyer Rayhan Asat is telling the world about China's Uyghur genocide.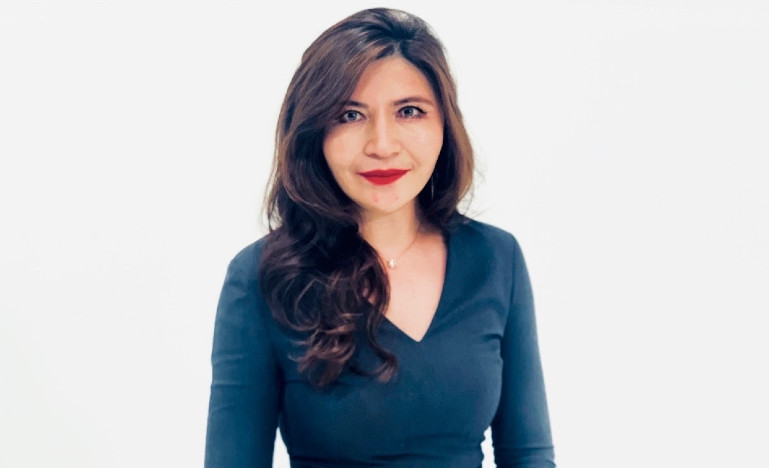 Courage in advocacy takes on a new meaning when challenging power. For over a year, human rights lawyer Rayhan Asat has illustrated that by telling the world about how the Chinese state has kept her brother Ekpar Asat imprisoned for five years on trumped up charges of trying to split the country.
Ekpar is one of up to two million ethnic Uyghurs and other ethnic minorities that have been held in internment camps.
"There is a deep fear that the world will become numb to your pain because of the sheer numbers in camps", says Rayhan, who holds an LL.M. from Osgoode Hall. But this has only driven her resolve to humanize the atrocities being committed right now in China by telling her story, and the story of her imprisoned brother.
Rayhan and her brother Ekpar grew up in the city of Ürümqi in the Xinjiang Uyghur Autonomous Region. Rayhan was about to graduate from Harvard Law School in May of 2016 when her brother, a philanthropist and entrepreneur who had travelled to the U.S. as part of a prestigious international exchange program, suddenly "disappeared." The last time anyone had heard from Ekpar was April 07, 2016. The next day, his online presence simply vanished.
As a lawyer, Rayhan's first thought was to speak out and advocate on his behalf in public. But she lived in fear that her actions could lead to her brother's prolonged imprisonment, torture, or even death. She was advised not to rely on public advocacy and heeded the motto of other families in similar situations: "Do no harm."
So Rayhan advocated privately instead. She reached out to organizations and support communities in China and the U.S. But she couldn't even talk about her brother to her parents, who remain in China, since all of their communications are monitored by the Chinese internet censors.
There was no progress. Ekpar remained a prisoner of the Chinese state. And Rayhan became disillusioned with staying silent.
The world wakes up
The Xinjiang Uyghur Autonomous Region (in the Northwest of China) is home to approximately 12 million Uyghurs, mostly secular Muslims, who speak a language similar to Turkish. They make up less than half of its population.
Reports that China has been detaining and imprisoning Uyghurs and other ethnic minorities in "re-education" camps began to emerge around seven years ago. There are reports of detainees being brainwashed, tortured and banned from using their language and practising their religion, while women are being raped and forcibly sterilized. China maintains the camps are free and voluntary "vocational training" programs.
According to Human Rights Watch, children are being separated from their families and communities and sent to "boarding schools" — all part of an attempt to erase their cultural, religious, and linguistic traditions and replace them with those of the majority Han in China (a practice that should sound worryingly familiar to Canadians). There are allegations of people being forced into labour to pick cotton used in clothing and masks for the pandemic that are shipped around the world.
"If anything, my brother's ordeal and wrongful imprisonment should explain how re-education is a euphemism to bring about the physical and mental harm of Uyghurs," says Rayhan. "It is a deliberate attempt to bring about the slow death of this population. These camps and prisons may not be carrying out killings at a mass scale, but people inside are placed in deliberate mortal danger by torture, starvation diets, and sickness. Some have even died in these camps".
Slowly, governments have taken steps toward publicly condemning China's human rights atrocities. This past January, then U.S. Secretary of State Mike Pompeo first called China's Uyghur atrocities an "ongoing genocide," which was followed by the Biden administration's declaration of genocide in its annual human rights report released this past March. The Parliament of Canada and the Parliament of Netherlands both voted non-binding motions in February to that effect (and in Canada's case, without the support of Prime Minister Justin Trudeau's cabinet). The Parliament of the United Kingdom approved a similar nonbinding motion in April.
Genocide is prohibited by international law under the Convention on the Prevention and Punishment of the Crime of Genocide, which defines it as "acts committed with intent to destroy, in whole or in part, a national, ethnical, racial or religious group".
Both the Montreal-based Raoul Wallenberg Centre for Human Rights and a Washington D.C. think-tank have also concluded that the Chinese government's actions against Uyghurs have violated the Genocide Convention.
A sister, and lawyer, empowered
In January of 2020, Rayhan learned that Ekpar had been transferred from a "re-education camp" to a prison camp, where he has been held in solitary confinement to this day. He had apparently been sentenced to 15 years imprisonment.
China maintained at first that Ekpar was sentenced to Aksu prison, in Xinjiang, for "inciting ethnic hatred and ethnic discrimination," then later changed the conviction to "secession," a form of political separatism, to a new media enquiry after it was pointed out by a member of Congress that Ekpar was the persecuted ethnic minority.
Ekpar was never tried, as far as Rayhan knows. Despite requests, she has not been provided with any evidence or court order or any other information that led to his supposed conviction.
Since learning of Ekpar's "conviction," Rayhan has worked tirelessly to raise awareness about his ordeal, driven by her unconditional love for him, writing articles and testifying in legislative hearings. "I am no longer alone. People are saying his name. Fighting for him just makes me love him more."
Targeting young, educated and bright minds like Ekpar — who was not even 30 when he was "disappeared"— with international connections and the ability to connect people and cultures, is a strategy aimed at crushing an entire generation of a besieged ethnic minority. Forcing sterilizations on young women also causes birth rates to plummet along with the suppression of the language, culture, ties, and spirit of an entire group of people. "They Party can then reshape society how they wish", says Rayhan.
Fear and hope
Although she now lives in the U.S., Rayhan lives in fear, knowing that every move she makes can have consequences: "[T]he Chinese government still exerts control over me in the United States," she says. "They have my brother hostage, and my parents (who had their passports confiscated) and they are suffering so much." And because of her ethnicity, and now her advocacy, she can never return to China.
"The road to basic human dignity for the [Uyghur] people for the world to see us has been long and torturous," said Rayhan in testimony before a Canadian House of Commons Subcommittee. "The world may finally be waking up to the mass atrocities that are happening in Xinjiang due to recent highly public events that shock the conscience."
She is calling on the UN to dispatch a fact-finding mission to Xinjiang, for governments to issue economic sanctions, for lawyers to use their education and power to advocate, and for people around the world to be informed about the atrocities and made aware that forced labour ends up in many western products. (Canada announced economic measures to address human rights abuses in January).
Rayhan continues to fight, as a sister, member of the Uyghur community, and as a Canadian-trained international human rights lawyer, to tell the story of her brother, to humanize this mass atrocity and tell the world what those imprisoned like her brother can offer to their community and the world, if only they were free to do so.
Rayhan Asat is a fellow with the Maurice R. Greenberg World Fellows Program at Yale University. She formerly practised anti-corruption law in Washington, D.C. She has Masters of Law degrees from Osgoode Hall, LL.M. '12 and Harvard Law School, LL.M.'16. She can be contacted via her website.