Questions juridiques
Droit
Accès à la justice
CABL launches an Alberta chapter
The Canadian Association of Black Lawyers sets out to grow its membership in the province.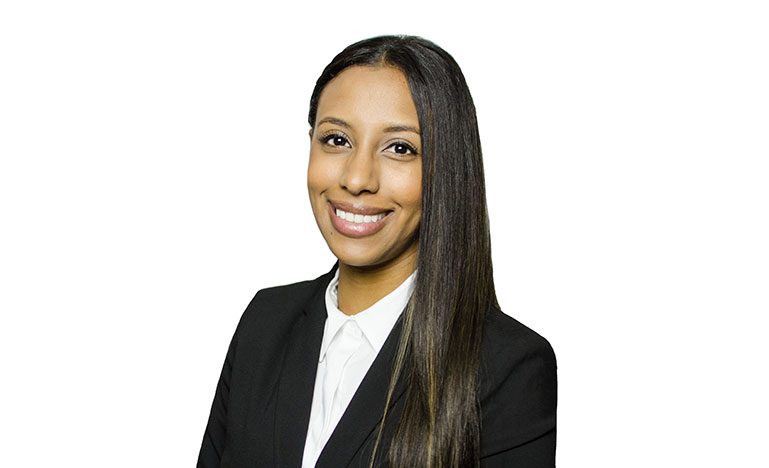 In the last year and a half, the tragic deaths of Breonna Taylor, George Floyd and many others have brought issues of racial injustice to the forefront. Similarly, we have been reminded that there is a lot of work to be done regarding diversity and inclusion in the broader legal community. Many of these events are a reminder that for the profession to grow and evolve, there has to be a greater understanding of how diversity makes our workplaces and communities stronger. The light of public awareness has shone on anti-Black racism and racist violence.
This dialogue combined with Black lawyers' eagerness to find solidarity and have a larger impact on the broader legal community as a whole are some of the driving factors behind the creation of an Alberta chapter of the Canadian Association of Black Lawyers. CABL Alberta's aim is to ensure that all Black legal professionals have access to resources, networks and a supportive community. It will also seek to build connections with other equity-deserving groups within the legal profession.
In the legal community, there is increased awareness of the historic inequalities that continue to impact racial minorities, both generally and within our profession. We are reminded that Black lawyers are, and historically have been, grossly underrepresented in the legal profession. Additionally, there is greater awareness that Black lawyers are likely to be affected by both conscious and unconscious bias throughout their careers. A primary goal of CABL Alberta is to strengthen the ties of Black members of the legal profession and create a stronger community and network of Black legal professionals within our province. CABL Alberta recognizes that representation is now more important than ever. We plan to work with and support Black youth in efforts to increase representation within the legal community.
CABL was created in Toronto in 1996. Chapters in Ottawa, British Columbia, and Nova Scotia followed. This year has seen the creation of chapters in Alberta and Quebec. CABL works for two broad and interrelated constituencies: Black legal professionals, and the broader Black community in Canada. CABL is actively involved in speaking out against racial injustices identified both within the legal profession, and in society at large. In 2021, lawyers representing CABL, including CABL Alberta member Sandra Lange, made the Association's first ever intervention at the Supreme Court of Canada in R v Chouhan.
The addition of the CABL Alberta chapter is a much-needed and important initiative. Its vision shares the broad mandates of CABL. We will use the law to advance the fight against racism, and the inequities that come from it. While our mission is common to chapters across Canada, our events will be local, and we will address issues that are unique to Alberta.
As CABL Alberta grows, it will provide a unique opportunity for Black members of the legal community by:
Creating a safe space and support network for Black members of the community
Providing mentorship opportunities
Hosting networking events, locally, regionally and nationally
Working with the broader CABL network and regional chapters
Working side-by-side with other groups and individuals who support the principles and mission of CABL, including existing community organizations
Establishing strong ties with equity-seeking organizations in Alberta and western Canada
Offering public education on matters of concern to CABL's membership and the public, and
Conducting outreach focused on inspiring and encouraging Black youth to pursue legal careers.
Though our main purpose is to enhance and improve professional strength and use our collective skills for the benefit of the Black community and achieve greater social diversity, the list of CABL Alberta's goals and hopes is not closed. It is an exciting time to be part of CABL Alberta as we forge ahead and work together to transform the profession in a positive manner, while creating stronger community ties and advocating for people who continue to be marginalized.
There is no doubt that challenges lie ahead, but CABL Alberta hopes to harness the energy of social movements to bring lasting change. Currently, CABL Alberta is focused on increasing membership throughout the province. We encourage all those interested to sign up and become part of the CABL community!