Marché juridique
Technologie
The battle to free legal information
ROSS' antitrust lawsuit argues that Westlaw is maintaining a monopoly by making it impossible to separate what should be publicly accessible from its copyrightable material.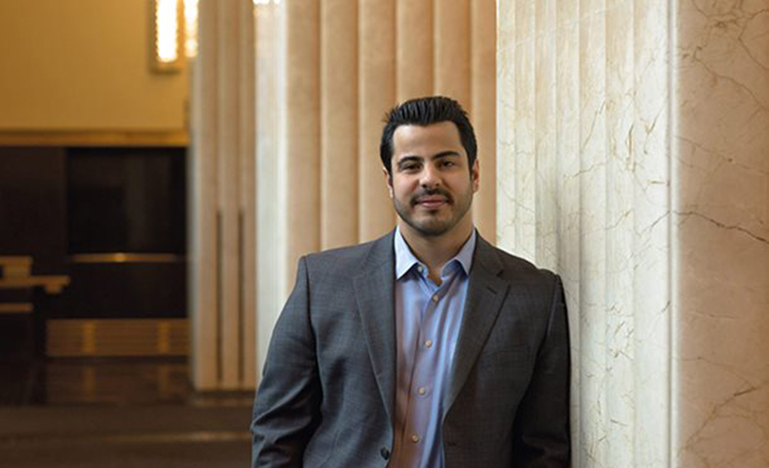 When lawyers in Minnesota complained about getting up-to-date information about court procedures, John West, a local salesman, got an idea. He started printing everything from court forms to a court procedure book in Swedish for newly immigrated lawyers and judges. His goal to make legal information accessible and expanded into printing case summaries. In 1882, West Publishing Company was born. Nearly 30 years later, West showed up at the American Association of Law Librarians (AALL) conference to speak out against his former company. He wanted everyone to use a universal citation system. The idea never saw the light of day since his former company dominated the market.
Westlaw's origin story is part of the narrative in an antitrust lawsuit from ROSS Intelligence, a Canadian legal research firm. ROSS argues that Westlaw, a company founded on the principles of making case law accessible, is now acting as a monopoly by claiming copyright over headnotes. This is the latest twist in one of the most high profile fights between legal tech companies in recent history.
On May 6, 2020, Thomson Reuters, the parent company of Westlaw, filed a complaint against ROSS Intelligence, alleging ROSS employees illegally copied Westlaw's copyrighted headnotes and key number system.
After filing a partial motion to dismiss and a defence in December, ROSS co-founders Andrew Arruda, Jimoh Ovbiagele and Pargles Dall'Oglio announced that services would end on January 31. A few days before ceasing operations, on January 25, ROSS filed an amended defence and counterclaim to include the antitrust complaint, which argues Westlaw uses copyright infringement as a way to keep competitors out of the $8 billion legal research industry.
"For too long, Westlaw has maintained an unearned monopoly over legal research, quashing any competitor & restricting access to the public law to those able to pay its exorbitant prices," says Arruda, Ovbiagele and Dall'Oglio in a January 25 blog post. "We can no longer allow the law to be held ransom behind the paywalls of a corporate monopoly."
The copyright and antitrust lawsuits have huge ramifications. If ROSS is successful in its defence against copyright infringement or the antitrust suit, the decision would be a big deal for the future of legal information.
Thomson Reuters argues that when ROSS Intelligence was denied access to Westlaw, the company used LegalEase, a U.S. legal tech service provider, to get access. Court documents claim that LegalEase's Westlaw usage "skyrocketed," starting in July 2017. An investigation by Westlaw revealed ROSS had been working with LegalEase since 2015. Westlaw ended its contract with LegalEase and sued the company for copyright infringement. The case was settled out of court and a permanent injunction was issued on May 5, one day before Thomson Reuters filed its lawsuit against ROSS. Meanwhile, Tariq Hafeez, CEO of LegalEase, "strongly disagrees with the characterization of LegalEase made in the lawsuit."
Thomson Reuters claims that by ROSS using their copyrighted headnotes and West Key Number system, "ROSS drastically sped up its development time and reduced the cost associated with the development of its competing platform."
Copyright law prohibits anyone from claiming copyright protection over statutory law, regulations and judicial decisions as part of a public policy to keep the law accessible. In their defence, ROSS claims that Westlaw's headnotes and number system are not copyrighted material.
ROSS admits that it was denied direct access to Westlaw but argues that they used LegalEase to help ROSS develop its AI program. "ROSS directed LegalEase to provide researcher-chosen quotes of case law directly from raw judicial opinions in certain legal areas, based on questions from bankruptcy and intellectual property law." ROSS also claims they told LegalEase not to use any third-party information, "even if such information was just a recitation of legal concepts or rules of law."
The antitrust lawsuit takes the fight even further. ROSS argues that by asserting copyright over material that isn't separated from non-copyrightable material, Westlaw is able to maintain its monopoly. "Westlaw makes it impossible to separate the public law from Westlaw add-ons, even when the user does not want the add-ons," ROSS states in its January 25 counterclaim. "[T)his is by design, in order to provide Westlaw practical control over the full content of the public law, despite the fact that the public law is not owned by Westlaw and Westlaw has no right to control it."
There have been previous rulings that went against Westlaw. In the 1998 U.S. court case Matthew Bender and Co. v. West Publishing Company, the U.S. Court of Appeals for the Second Circuit found that Westlaw's citation system was not copyrightable because of lack of originality.
Even though ROSS is no longer operating its search tool, the co-founders are committed to making the law more accessible. In their January 25 blog post, they said, "We started ROSS with a simple dream: democratize the law and make it available to all, not only those with wealth, to level the playing field. We have never wavered from that dream or our vision to inspire technological innovation to ensure access to justice. We have never wavered from that dream or our vision to inspire technological innovation to ensure access to justice, even when Westlaw uses every weapon available to it to destroy us and prevent us from realizing our dreams. Today is simply another step to fulfilling that dream."