Law
Hot topics
Breaking the silence about eating disorders
Project True helps fund treatment for deadly mental illness.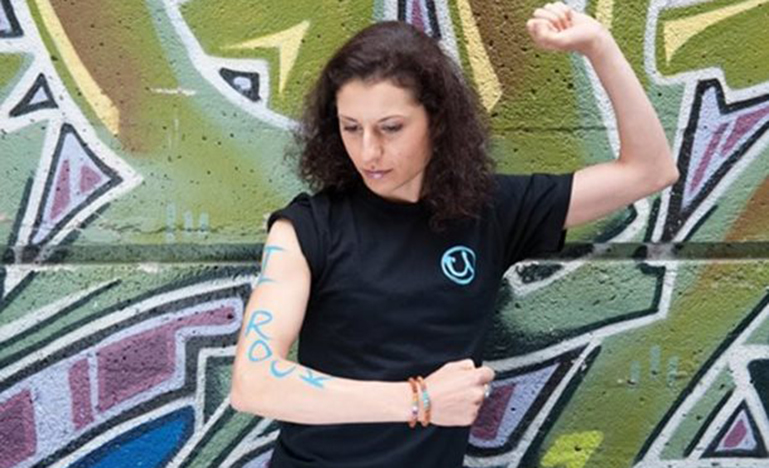 Angela Rinaldis survived a 12-year battle with anorexia nervosa with an exercise addiction. After recovering, the criminal lawyer founded Project True, a not-for-profit designed from the heart to help others suffering from eating disorders. In February 2014, Project True awarded its first True Recovery Grants for a specialized eating disorder treatment program that seeks to alleviate treatment obstacles, expenses, and wait times.
When was Project True launched?
November 2010: We held our first fundraising event in February 2011. The concept of Project True was born when I left the eating disorder unit at St. Paul's Hospital in June 2005 after my time in the extra care unit. I made a promise that I would give back and do whatever I could to ensure those struggling with an eating disorder had access to treatment.
About Project True
Project True's mission is to provide the resources to empower individuals to love their bodies and build positive body self-esteem, offer tools for those seeking an improved relationship with food and their body, and to provide the information and resources for those supporting a loved one on their journey.
I believe it provides a voice for those struggling in silence with their eating disorder. For most people, having an eating disorder is a private issue that carries stigma and the fear of rejection and judgment. We at Project True are breaking that silence so we can educate the public that eating disorders are a mental illness that can and do lead to death — anorexia has the highest mortality rate of any mental illness.
We are very excited that Project True is now in a position to fund individualized treatment for those suffering with an eating disorder through our Gift of #TrueRecovery Campaign. We are providing grants of $2,000 to three randomly selected applicants so they can pursue treatment with Dr. Birmingham and Associates, a medical and counseling team who are experts in the field of eating disorders. Our goal is to continue to build our resources so we can fund more applicants and not have to reject any of the submissions we receive.
What are your hopes for Project True?
That Project True will one day open a day centre for the treatment of eating disorders. It will focus on those who are no longer medically critical but still require continuing care. Treating an eating disorder takes a team that often involves a medical doctor, personal and family counsellor and dietician. The centre would provide all of these resources under one roof, eliminating the search for specific eating disorder treatment and care.
How great would it be when we can finally speak freely about eating disorders without fear of judgment and rejection?
To learn more about Project True or to make a donation, please visit www.projecttrue.com