Law
In-depth
When political lurks below the surface of legal
Is it time to revisit Canada's extradition law?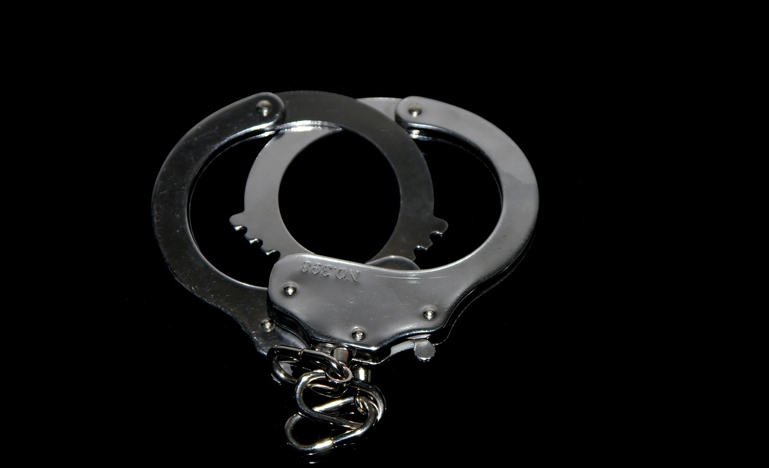 Canada's extradition law never makes news when things are going well. The Trudeau government has struggled lately to insist that its actions in the case of Huawei CFO Meng Wanzhou — detained in Vancouver late last year at the behest of the United States — have respected "the rule of law" and avoided the taint of politics.
Circumstances keep conspiring to drown out the government's message, however. American prosecutors rolled out a 13-count indictment alleging Meng committed fraud by misleading American banks about Huawei's business deals in Iran, conducted via a Hong Kong front company. But Washington has had Huawei and China's trading practices in its crosshairs for years, and is now prosecuting a ruinous trade war against Beijing.
U.S. President Donald Trump said publicly he'd be willing to cut Meng some slack in exchange for a trade deal with China. John McCallum was Canada's ambassador to China until he started mapping out her defence in front of journalists. If you're looking for evidence to suggest that Meng's case is being warped by politics, you don't have to dig very deep.
But that's extradition law for you: the political is often lurking just below the surface of the legal. Canada extradites to maintain its treaty obligations with other nations through the 1999 Extradition Act. Over the years that's led to some profound tensions between the government's obligation to treaty partners and its obligation to protect the Charter rights of Canadian citizens. And a lot of the people practising extradition law say the Extradition Act fails to strike the proper balance.
"Our extradition system," says Ottawa-based defence lawyer Donald Bayne, "is a distorted version of the justice system, one in which judges are glorified rubber stamps with no judicial function at all."
He should know. Bayne acted for Ottawa academic Hassan Diab, whose extradition to France on charges of involvement in a 1980 bombing outside a Paris synagogue is easily the most infamous recent example of an extradition case going off the rails.
Diab was arrested by RCMP in November 2008 and placed under strict bail conditions until he was extradited to France in 2014. Justice Robert Maranger of the Ontario Superior Court ordered Diab's extradition in 2011 on the basis of handwriting analysis that was later dismissed by French judges as unreliable. French authorities released Diab just over a year ago. He was never formally charged with a crime.
Maranger himself concluded that France had presented "a weak case; the prospects of conviction in the context of a fair trial seem unlikely." But he still sent Diab to France — because that's how the Extradition Act works.
In Canada, extradition happens in three stages. On receiving a request to extradite, the Department of Justice drafts an Authority to Proceed that confirms that the offences for which the accused is being sought are actually crimes under Canadian law. That's followed by the committal hearing before a judge, and then an order to extradite (or not) from the minister of Justice.
At no point in the extradition process is the accused actually being tried in a Canadian court of law. While lawyers in the Department of Justice's International Assistance Group work with the requesting nation's authorities to move the extradition request past the finish line, the defendant has next-to-no opportunity to contest the prosecution's case. As long as a summary of the evidence promised for trial (not the evidence itself) makes out a prima facie case in favour of extradition, judges are obliged to let the extradition process move forward to the minister's desk.
That, at least, is how the law works in practice. A 2006 Supreme Court of Canada case — Ferras v United States of America — moved the dial back slightly by stating that "a fair extradition hearing that accords with the Charter requires that the extradition judge must be able to decline to commit on evidence that is unavailable for trial or manifestly unreliable."
But subsequent appeal court hearings have moved the benchmark back to the old prima facie bare minimum. A 2015 SCC extradition ruling — MM v United States of America — split the bench, three dissenting justices arguing that, since the defendant would not have access to a defence available to her under Canadian law in the extraditing jurisdiction (the State of Georgia), extradition in her case would violate the principle that no one can be extradited from Canada for an offence which is not a crime in Canadian law.
"The extradition judge's starting point," said the majority in MM, "is that the requesting state's certified evidence is presumptively reliable."
"Once the record of a case is certified by authorities in another country, it's almost impossible for anyone here to rebut it," says Gary Botting, a B.C.-based practitioner of extradition law. "Unless you can get a witness to recant, you're stuck."
Small wonder, then, that Canada extradites at a very high rate: 90 per cent of those arrested for extradition in this country over the past decade ended up being dispatched to foreign courts, according to a CBC News report.
"Before the (1999) extradition law was introduced, affidavit evidence could be challenged," says Bayne. "Then foreign states complained that Canada was making extradition too hard, and Canada caved.
"Individual liberty is at stake. The only answer is to gut the law and start over."
But where would you start? Robert Currie of Dalhousie University's Schulich School of Law is one of the more vocal critics of the extradition law. He's been organizing small conferences of practising lawyers and academics to come up with a list of reforms to be presented to Parliament.
The first step, he says, is to force countries requesting extradition to step up their game. "Nobody wants extradition hearings to turn into trials on merits. But this has become a summary procedure, and that has to change," he says.
"Those states that can should produce sworn evidence to the extradition hearing. There should be enough evidence before the judge to allow him or her to do a preliminary evaluation of the case before committing to extradition. Video conferencing and other forms of electronic evidence processing could be useful here."
The Department of Justice also needs to eliminate a conflict built into its extradition approval process, Currie says. "The International Assistance Group brings these cases to court on the requesting nation's behalf. Then they make the recommendation to the minister on how to proceed," he says. "They end up acting as advocates for the requesting state. They need to be separated from the role of advising the minister."
The Department of Justice recently confirmed it is not currently considering any changes to the law, and in a recent interview with CBA National, Justice Minister David Lametti said only that Canada's extradition regime is "a system that's worked well, that has put the focus on the rule of law."
Even, the former deputy attorney general of Ontario, Murray Segal, has been tasked by Ottawa with conducting a review of the Diab case — but his mandate doesn't extend to a review of the law itself. Currie and his colleagues will make their recommendations.
"The ministry has assured us that they are conducting a serious lessons-learned exercise on Diab," he says. "But if they're ruling out changes to the law, there's not going to be much meaningful reform.
"I think there's no appetite whatsoever for changes to the law in that department."