Law
In-depth
Will the UN treaty to protect the high seas help?
It all comes down to enforcement, but the 193 signatory countries are signalling they are serious about biodiversity protection.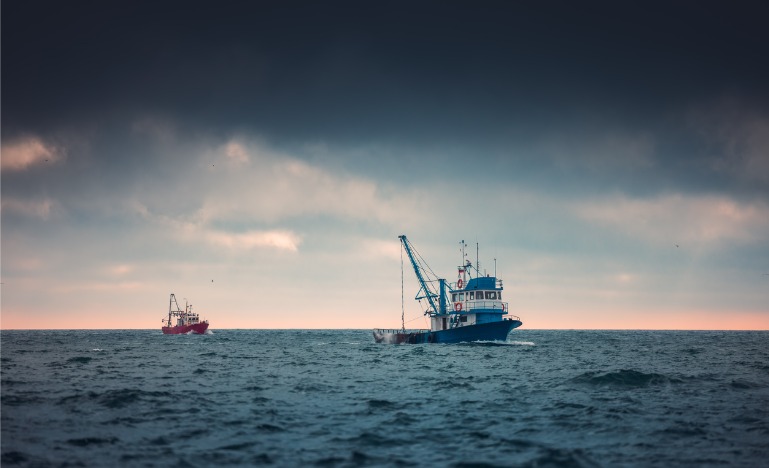 Susanna Fuller was in New York as an observer with the High Seas Alliance and recalls with enthusiasm the moment when Rena Lee, Singapore's Ambassador for Oceans and Law of the Sea Issues, announced that delegates had finally reached an agreement to protect the world's high seas.
"It's not often these days that the world comes together to do something that is good for the planet," says Fuller, vice president of operations and projects with Oceans North. "Being in that room at that moment was worth all the years of work that went into it."
Indeed, it was a long time coming. Since 2004, Fuller has attended nearly every informal working group meeting and conference involving the Intergovernmental Conference on Marine Biodiversity of Areas Beyond National Jurisdiction (BBNJ). Now, after a marathon round of negotiations that finally "reached the shore" late in the evening of March 4, the world has a conservation-oriented legal instrument for the high seas -- the United Nations' High Seas Treaty. Its provisions aim to protect an area greater than 50% of the planet and two-thirds of the ocean.
According to its supporters, the treaty could be a game changer for ocean biodiversity.
It provides a legal framework to create marine protected areas (MPAs) on the high seas beyond national jurisdiction. A new body, the Conference of Parties, will oversee this and establish marine protected areas with input from party states.
"We couldn't do that before. We could only do sectoral-based management measures," Fuller says, noting it aligns with the Kunming-Montreal Global Biodiversity Framework's target of protecting 30% of the world's terrestrial, inland water and coastal and marine areas by 2030.
"So this is huge. I don't see how we would get there without protecting places on the high seas."
The treaty also establishes a framework to conduct environmental impact assessments of activities that could harm marine biodiversity, such as geoengineering, high-seas aquaculture, or deep-sea mining.
Further, it includes an obligation for developed states to share knowledge and technologies with developing states and provisions on sharing benefits from marine genetic resources.
The treaty builds on the legacy of the UN Convention on the Law of the Sea, adopted in 1982. Given the considerable developments in science, technology, and international environmental law since then, the High Seas Treaty fills significant gaps in governance, says Dr. Cameron Jefferies, an associate law professor at the University of Alberta. It also advances oceans law in ways only negotiating a new treaty can.
The themes of sustainable use, equalization and area-based management are given weight that wasn't possible under the existing regime, he says. UNCLOS conceptualized the high seas from a resource perspective, with a qualified freedom for using natural and living marine resources, while the International Seabed Authority focuses on non-living resources. Essentially, they manage exploitation.
"The high seas just wasn't conceptualized for its biodiversity, its genetic diversity. And that's what this treaty purports to fill," Jefferies says. "It's an awesome progression."
In many ways, the issues that the Convention on Biological Diversity aims to address in the terrestrial context are transposed to the open ocean environment, he adds.
"This agreement really puts conservation first," says Stephanie Hewson, a lawyer with West Coast Environmental Law's marine program. "Is it perfect? No. But I think most laws are imperfect."
So what happens now? Lawyers will "scrub" the treaty's text, to be translated into the UN's six official languages so that the parties can adopt it. At that point, it will be open for ratification. Countries will have to examine their existing laws for alignment – a process that can take up to 18 months.
Because the treaty covers areas beyond national jurisdiction, Hewson anticipates no significant problems in Canada.
"I think Canada's legal framework is already quite aligned with the treaty," she says.
From there, the treaty will be tabled in Parliament and ratified through an order in council. Sixty countries need to ratify for it to come into force.
"We're hoping Canada is one of the first countries to ratify […] and as quickly as possible because we're one of the few countries with three bordering oceans," Fuller says.
She also wants the government to move quickly to identify protected areas. That would help bring in sooner protections similar to those afforded by our Oceans Act and Impact Assessment Act in Canadian waters. "Canada should be out there now really championing this," says Fuller.
According to Fuller, the High Seas Alliance hopes UN members at the General Assembly in September will commit to ratification ahead of the UN Ocean Conference in 2025 and bring the treaty into force.
Still, treaties that are ratified must also be enforced. The high seas have often been compared to a lawless Wild West. But instruments such as UNCLOS, the International Seabed Authority (mining), the International Maritime Organization (shipping and navigation), and the UN Fish Stocks Agreement (living resources) all govern marine and maritime activities. The issue isn't so much a lack of governance, but a lack of enforcement.
"The further we get from shore, the more difficult it becomes to monitor, enforce and try and achieve compliance with the standards of the rules that have been developed," Jefferies says.
When it comes to the seas, the favoured way is to let states govern their nationals and registered flagged vessels. When areas are designated as protected and activities are banned, the hope is that states will be dedicated to regularly monitoring for compliance, thanks to remote sensing technology, satellites or periodic patrols. They can also blacklist vessels for violations.
Fuller says enforcement has gotten quite good in some parts of the high seas, such as the North Atlantic. It's mostly developed countries that fish there, and the majority of vessels can be tracked via the automatic identification system (AIS). She points to Global Fishing Watch, which uses satellites to track ocean activity and has some real impact.
It's trickier when vessels are unregulated, fishing under a different flag state, or don't have AIS on board.
Fuller concedes that the UN High Seas Treaty won't wholly prevent illegal, unregulated and unreported fishing. But in areas that fall under the watch of regional fisheries management organizations, formed by states that will have ratified the treaty think, "it puts them on notice that things are going to have to get better."
Fuller has no illusions that hard work lies ahead, but at least now it can happen. Defying geopolitics, 193 countries came together and agreed on the text we have now.
"Multilateralism these days is complicated. And so between the global biodiversity framework reached in Montreal and this treaty, it does signal that countries are serious about biodiversity protection," she says.
"This could have fallen apart at many different moments and it didn't. Is that hope? I don't know. But it's certainly a statement that our oceans are important and we need to do more."