Law
Opinion
Respecting pronouns is a professional responsibility
The legal profession is slowly making progress in the use of appropriate gendered language.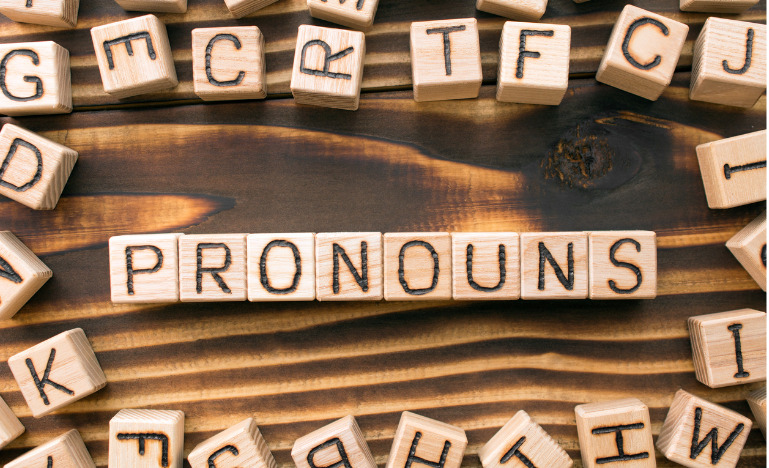 Pronouns matter. It is why we should welcome the announcement, in December 2020, by the Provincial Court of British Columbia that there will be a change in how parties and lawyers should introduce themselves in court.
"Providing a forum of justice that is impartial, fair, consistent, and assures equal access for everyone is part of the mission of the Provincial Court of British Columbia," its notice read. "According people dignity and respect by using their correct titles and pronouns is one aspect of such a forum."
The notice goes on to say: "Using incorrect gendered language for a party or lawyer in court can cause uncomfortable tension and distract them from the proceedings that all participants should be free to concentrate on."
The court also expressed its hope that the measure "will contribute to a culture that is inclusive and respectful of everyone."
Many on Canadian #LawTwitter and in the legal community rightfully welcomed this change. As a Black queer femme lawyer, this was also significant to me.
Indeed, while the use of pronouns is not new in many spaces, it is novel in the legal community and in legal workplaces.
Unfortunately, I have heard many accounts from lawyers, articling students and law students who have been misgendered, or whose colleagues have refused to include their pronouns on their email signatures. They have had to engage with many in the legal community, including judges and law professors, who do not adequately understand the harm that misgendering someone has on our colleagues, our clients, and others we encounter in law practice, whether in the classroom, virtual courtroom or in real life.
Using appropriate pronouns matter not just for inclusion. There are legal reasons that support their use as well. Though the Ontario Human Rights Code does not require the use of any particular pronoun or terminology, the Ontario Human Rights Commission maintains that using the right pronouns can affirm gender identities and challenge discriminatory attitudes. Using the wrong pronouns can "disempower, demean and reinforce exclusion."
Indeed, refusing to refer to a trans person by their name or insisting on using their deadname (deadnaming occurs when someone, intentionally or not, refers to a person who's transgender by the name they used before they transitioned), or purposely misgendering, quite likely will be discrimination when it takes place in a social area covered by the Code, including employment.
What's more, under the Law Society of Ontario's Rules of Professional Conduct, lawyers have a professional responsibility to be competent, provide quality service by providing courteous, thorough, and prompt service to clients. They also have a special responsibility to respect the requirements of human rights laws in force in Ontario.
Accordingly, respecting pronouns is not only the right thing to do, but it is also a professional responsibility. It also shows allyship with trans and non-binary folks in particular. However, we cannot ignore the fact that this requirement may be dangerous in some respects because some folks may be required to out themselves by virtue of using particular pronouns when they are not quite ready to do so. Thus, we need to make room for choice, and allow folks to define themselves for themselves and on their own terms.
Fortunately, over the past few years, we have seen some hopeful signs of progress. The Ontario Court of Appeal has created a gender-neutral changeroom.
The LSO now has a CPD Equality, Diversity and Inclusion Requirement, which requires licensees to complete three professionalism hours of accredited programming focused on equality, diversity and inclusion (EDI Hours) by the end of 2020.
Many law schools, legal clinics and community organizations offer free legal assistance calls for ID applications, name changes, gender marker changes, and other related needs through trans ID clinics.
On the East coast in Nova Scotia, a note on the Court's website expressly states "Justices and Judges of all the Courts in Nova Scotia prefer gender-neutral terms".
While the legal profession still has a long way to go, requiring lawyers to state their name, title and pronouns for themselves and their clients is one important step toward creating a more equitable, diverse, inclusive and safe legal profession for those who enter it.
Author's note: I would like to express gratitude and acknowledge the tremendous advocacy by trans and non-binary lawyers and advocates across Turtle Island as well as the work of the CBA-BC Branch's Sexual Orientation and Gender Identity Community (SOGIC) section that has informed the policy change in BC courts of asking to state pronouns to encourage diversity and inclusion in the legal profession. Learn more here.