Law
Opinion
Why the climate needs Indigenous knowledge
Addressing the greatest challenge of our times has to be done through the lens of reconciliation.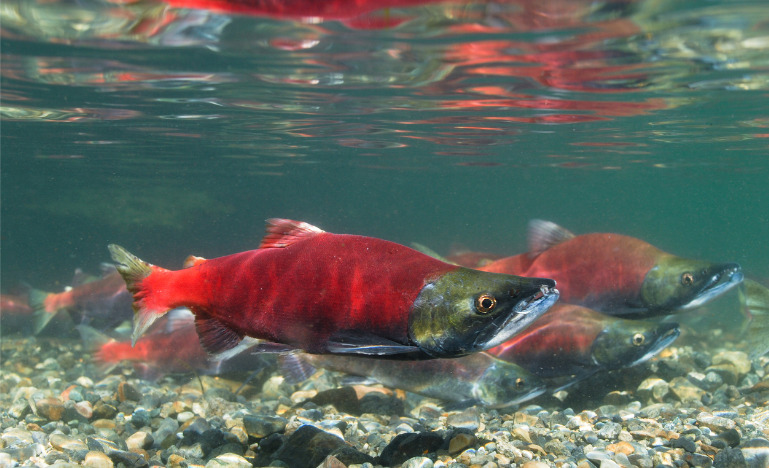 In the recent federal election, the main political parties agreed on two goals: the need for reconciliation and the need to address the increasingly obvious climate crisis. At this year's COP26 United Nations conference, the Canadian government has an opportunity to do both.
COP26, or the 'Conference of the Parties,' has become the key international event addressing climate change. It is the first test of the Paris Climate Accord, and is an opportunity for governments and NGO's to revisit the commitments they made and the obstacles they faced in Paris six years ago.
If we are to achieve reconciliation with indigenous governments in this country, Canada needs an ambitious and successful COP.
Societies around the world are rooted in the environment in which they live, and the materials those environments produce. Think of Greece and feta cheese (under EU protection), or Mexico and maize (recognized by UNESCO as intangible cultural heritage, as part of Mexican cuisine). The same is true for Indigenous cultures in Canada.
In coastal British Columbia, two cultural pillars are cedar and salmon, both threatened by climate change.
Reconciliation demands vibrant and living Indigenous cultures. What value is the right to a ceremonial fishery, as recognized in Sparrow, if there are no salmon to catch? If they disappear, the country will take a step backwards, and reconciliation will be that much further away.
Reconciliation requires an ambitious COP26.
In parallel, the climate needs Indigenous knowledge, principles and jurisdiction. The climate needs reconciliation in Canada.
The Western world has developed high carbon societies, ignored climate science, and let the warnings grow to an incredible decibel. Our own country has consistently dragged its feet up what many believe is the last best chance to avert catastrophic climate change. Our own Monarch opened COP26, saying, "the time for words has now moved to the time for action."
The Western model of management, one that silos the environment, natural resources and humankind as separate, will struggle to solve the diffuse environmental problems we face. We must embrace new, or in many cases old, approaches if we are to beat the combined threat of climate change and biodiversity loss.
These approaches can be found in Indigenous principles of management.
Those principles undoubtedly vary across the country. Broadly generalized, they might compare to the "inherent limit" described by Chief Justice Lamer in Delgamuukw.
One example is the concept of Etuaptmumk, or "two-eyed seeing" promoted by scholar and Mi'kmaw elder Dr. Albert Marshall. Whereas current adoption of Indigenous knowledge tends to subsume it, Etuaptmumk seeks a complementarity between Indigenous management principles and Western science. Etuaptmumk provides one framework that breaks down siloed decision-making and recognizes the benefit of Indigenous principles of management coupled with Western science.
Canadian governments have been slow to adopt and involve Indigenous management principles in a way Etuaptmumk envisions. The expansion of Indigenous jurisdiction, another avenue for introducing Indigenous management principles, has been even slower. Too often reliant on the courts for recognition, Canadian governments must do more to speed up this process. If they don't, Indigenous governments are already taking action.
The Nuchatlaht, a small First Nation from Vancouver Island, are showing this leadership. They are promoting the concept of salmon parks, and seeking to establish these zones in their territory. By design, salmon parks recognize the intrinsic link between land and sea, cedar and salmon, and challenge their current separate management. They break through the silos and create a terrestrial park with the aim of benefiting marine species. Their creation embraces the Nuu-chah-nulth principle of hishukish tsa'walk, or "everything is interconnected."
The Nuchatlaht are also on the cutting edge of expanding Indigenous jurisdiction in this country. They are in the midst of a court case seeking a declaration of Aboriginal Title over their traditional lands. The trial is set for March 2022.
It has been 40 years since the goal of reconciliation was entrenched in the Canadian constitution, and nearly 30 years since Justice La Forest pronounced "the protection of the environment has become one of the major challenges of our time."
Both challenges continue unabated. COP26 is an opportunity to tackle both.