Law
Opinion
Over the cliff
Meddling in Ottawa's plans to regulate the internet is not working out for the Canadian news media industry.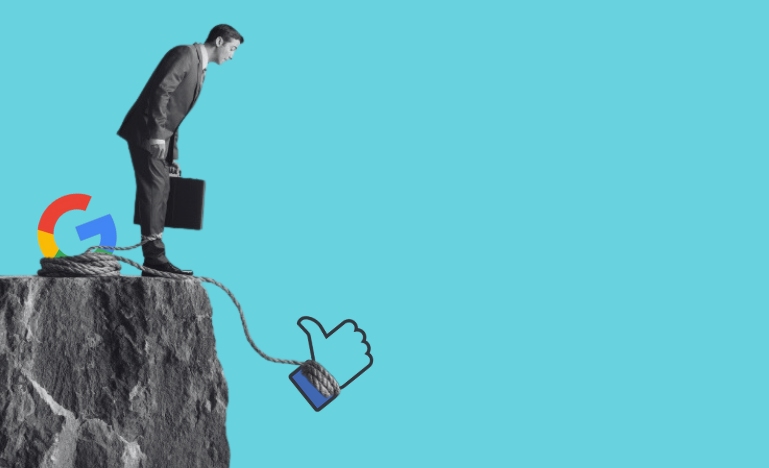 The first phase of Ottawa's offensive against the internet went well enough with the passage of Bill C-11, the Online Streaming Act, which received royal assent in April and will update the Broadcasting Act for the digital era. While some YouTubers protested that it would subject user-generated content to federal oversight, most agreed it was high time to tax and regulate foreign streaming services such as Netflix, which have been taking an ever-bigger bite out of Canadian television viewership. But the second in a planned trio of bills went awry this summer, which may dampen Liberal enthusiasm to continue fixing the internet to their liking.
After some acrimony, Bill C-18 was passed at the solstice as MPs scattered for the summer. The fallout was severe, as Meta quickly dropped news from its Facebook and Instagram platforms to comply with the Act rather than paying publishers millions for the privilege of promoting their content. Google mulled a similar response. Instead of throwing our foundering media a lifeline, Ottawa turns out to have thrown them an anchor, as referral traffic to news websites from Facebook and Instagram dried up. Meta also began canceling its millions of dollars in aid to publishers. Hardest hit have been online-only news outlets, which rely on the platforms to build an audience. If Google follows suit, the Online News Act may live up to the description of Peter Menzies, a senior fellow at the Macdonald Laurier Institute, as "the most spectacular legislative failure in Canada's living political memory."
It all may soon pale in comparison to the fight expected if and when the Liberals re-introduce their so-called Online Harms Act, tabled as Bill C-36 in 2021 but which died on the order paper with an election call. While designed to combat hate propaganda and cyber-bullying, the legislation threatened to limit otherwise lawful speech, which had civil libertarians understandably aghast. The government's internet offensive originated with the 2020 report of a Broadcasting and Telecommunications Legislative Review panel chaired by lawyer Janet Yale, tasked with proposing updates to Canada's media regulations. It made 97 recommendations, including removing ads from the CBC, expanding the Canadian Radio-television and Telecommunications Commission's mandate to regulate online media, and renaming it the Canadian Communications Commission.
The prospect of extending federal oversight from broadcasting to written news online troubled some. Timothy Denton of the Internet Society of Canada wrote in a Globe and Mail op-ed that the plan "proposes to wreck what makes the internet free, popular and innovative and to make it resemble the Canadian broadcasting system." He predicted that requiring online news outlets to register with the government would bring the "wholesale transformation of a system of free expression into a government-directed system of licensees," but he added that such a state control over free expression online was unlikely to ever get off the ground. "Once newspapers, communications companies and ordinary citizens wake up to this massive overreach, it will become a dead letter if it is not already. In the meantime, we can only marvel that they thought they could get away with it."
What Denton didn't account for was that newspapers would have a horse in the race to regulate the internet and that most would thus become fervent cheerleaders for the Liberal initiative, to the point of even censoring dissent out of self-interest.
The worldwide movement to force Google and Facebook to pay publishers for carrying links to their news stories, which they claim is theft of content, originated with Rupert Murdoch, whose media holdings include major U.S. and UK dailies and most of Australia's largest newspapers. He used his media power to prevail on the Australian government in 2021 to enact a News Media Bargaining Code that required Google and Meta to strike content licensing agreements with publishers. Facebook blocked Australian news for a week to force amendments that included allowing the platforms to walk away from news entirely, which Meta is now doing around the world.
Publishers had hoped Canada would be the second domino to fall. So far, it is teetering but not toppled due to platform resistance. Whether they can be brought onside is doubtful, especially in the case of Meta, whose executives were first snubbed and then subjected to a disgraceful grilling by Liberal MPs during hearings on Bill C-18. A long-running campaign led by industry association News Media Canada has brought little credit to journalism. In addition to most newspapers running one-sided coverage of the issue, academic experts have reported dissenting or even balanced op-eds quashed by corporate executives after being accepted for publication by local editors.
Coming on the heels of a similar lobbying effort for the five-year $595-million federal news media bailout that expires early next year, the press campaign for financial support has grown ever more brazen, led by the country's two largest newspaper chains. Postmedia Network is 98% owned by U.S. hedge funds, which are bleeding it dry with debt payments. The Torstar chain was taken over by private equity players in 2020. That their scheme to use Google and Meta as a piggy bank should backfire on them is ironic, but not as ironic as Ottawa following their marching orders right off a legislative cliff.