Legal Market
Partner Firms
Workplace wellness corner
How some CBA partner firms are supporting mental health at work.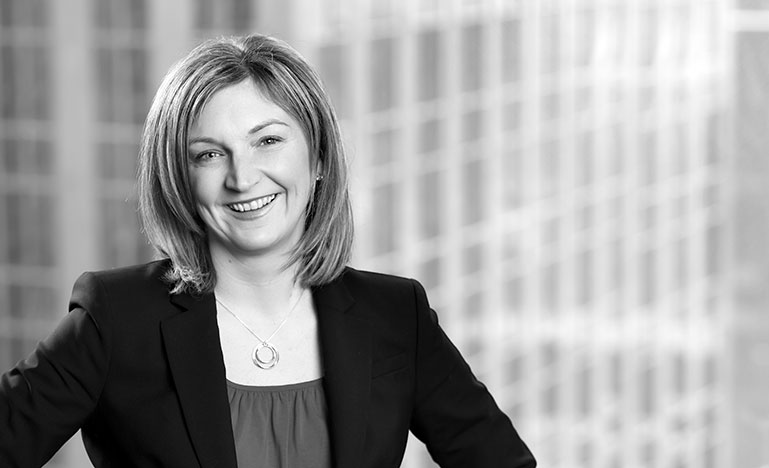 Fogler Rubinoff: Changing the incentives
Fogler Rubinoff, a full-service firm with offices in Toronto and Ottawa, is trying to address mental health issues in the workplace by changing the incentives that contribute to strain on employees.
"The key thing that we're doing that may set us apart is changing our performance metrics, so that we can create a culture that really promotes mental wellness," says Myriah Graves, director of professional development at Fogler Rubinoff.
Instead of only using billable hours to drive compensation, the firm last year began to take into account elements of teamwork and firm-minded behaviour. Its personnel evaluations now include measures of the number of files referred to partners and the number of people working with clients.
"We asked the lawyers to reflect on how they're working together as a team, and it's more collaboration and teamwork. You're not having to do all the work yourself because you think that's the only way you're going to get credit for it. You're getting credit by encouraging others and working as a team," she says. "That takes some of the pressure off of you as an individual."
The firm, which currently has 110 lawyers, made its first significant foray into addressing wellness by participating in the Not Myself Today initiative, which provides informational materials, activities, tools and resources.
The initiative proposes three goals which align well with Fogler Rubinoff's mental wellness strategy, according to Graves:
increasing awareness and understanding about mental health issues
reducing the stigma associated with these situations.
foster a supportive and caring work culture
Through the program, the firm has adopted mood buttons to encourage conversations. Staff who are feeling stress can wear the button that reflects their state of mind. Co-workers can ask them about the challenges they face as a way to encourage conversations. There is also a positivity wall where employees can mention a positive experience they had with a colleague.
Fogler Rubinoff also puts firm leaders through the Mental Health First Aid offered by the Mental Health Commission of Canada so that they are trained to support individuals that are struggling. It brings up to four speakers a year to talk about mental health. The firm encourages mindful meditation and has a fitness allowance.
City of Edmonton: Supporting the working mind
In 2019, the City of Edmonton launched a new program called The Working Mind. Prepared by the Mental Health Commission of Canada, the program is modelled on a similar one developed by the Department of National Defence. Individuals use colour designations to identify their personal level of mental health, so that they can avoid stigma-inducing phrases such as "mental health day."
Cyndil Taylor, who practices labour and employment in the law branch, is a trained facilitator through The Working Mind program. She says the colours match those in use in the City's Respectful Workplace administrative procedures.
"The nice thing about that is the colour spectrum is already familiar to our employees," she says. "So it's a whole lot easier for uptake when they've already got the idea of colours."
According to Taylor, there has been a positive reaction to the training. So far, supervisors and trainers are undertaking the full-day course. By training supervisors first, they can use examples and matter specific to their departments or branches while maintaining consistency with the overall program. In the second and third quarters of 2020, the program will roll out to all city employees, including the law branch.
The law branch also offers peer support to employees at any time. Members of the peer support group have had training to address mental health concerns and are identified as such on their office doors.
Fasken: Openness and time management
Fasken has several initiatives in place to assist its legal professionals in managing the demands of multiple files with tight timeframes and competing deadlines. The firm speaks openly about its mental health approaches and seeks opportunities to dispel the stigma around mental illness.
In a written statement, Fasken says it has work allocation programs in place to ensure that work is distributed evenly among associates, and offers reduced hour arrangements and other flexible arrangements.
Effective time management can be a source of stress, and Fasken provides coaching in time management. New associates are a priority: in 2019, Morneau Shepell delivered a mental health awareness seminar to all first-year associates. The firm's mentorship program also plays a role in supporting lawyers and staff.
Other Fasken initiatives include:
A mental well-being web page where resources are easily available.
Free 24/7 counselling services by Morneau Shepell for lawyers and their families.
Access to LifeSpeak videos on a variety of mental health topics.
Support for some of its professionals in earning a certificate from the Queen's University workplace mental health training program.
These initiatives have signaled to lawyers that the firm wants to encourage a culture of openness and support. In 2019 the firm engaged Beth Beattie, a lawyer who is open about living with bipolar disorder, to give a presentation to its lawyers. Fasken says that through these forms of support, it has retained associates who struggle with mental health issues and has observed that more individuals feel comfortable disclosing the challenges they face.