The practice
Small and solo
Just start somewhere
A marketing plan can help you figure out what you want – and how to get it.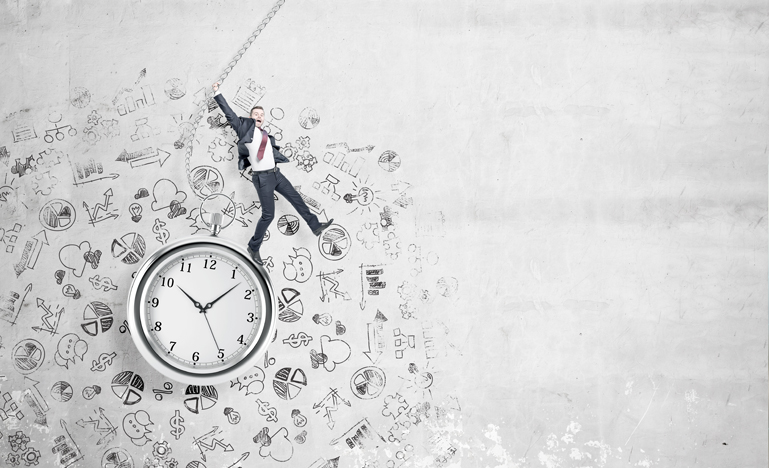 There's a lot of interest these days in law firm marketing plans. Given the growing complexity of marketing opportunities online and off, it's becoming easier to see the value in surveying all of your options before making any commitments. The part that's not as easy to see is that your plan isn't meant to drive more of the same.
It's meant to drive more of what you want.
Ideally, the planning process should help you to make better practice-development decisions. Ideas about how to do that are explored below. They are based on "Marketing Plan Strategies to Make Your Law Firm Stand Out" a seminar I originally prepared and presented in connection with the Law Society of Ontario's 14th Solo and Small Firm Conference, on June 4, 2019.
There are seven key steps in a marketing plan. All of them are important, but the first one – establish your objectives – is crucial. Get that right and you will have set the stage for an effective marketing plan that supports your goals for your practice.
Step #1: Establish your objectives
A marketing plan isn't just about getting more of what you have, unless that's really what you want. A marketing plan is meant to attract more of what you want.
Consider the 80/20 rule, where 20 per cent of your actions drive 80 per cent of your results. Applied to marketing a law firm, this could translate to 20 per cent of your clients driving 80 per cent of your profits. So, as one example of a clear set of objectives, your marketing plan could be focused on driving more of that 20-per-cent profile. Identifying the specifics of that demographic would be the first step in your plan.
Step #2: Research your business environment
Study your business environment to see if you can identify any trends. The business environment includes clients, competition, and changes in the marketplace (including marketing and technology). We live in a fast-moving business economy, so even if you studied all of this a few years ago, it's time to take another look. That's a fundamental part of the process.
Step #3: Prioritize your audience
Carefully study your target market, to focus as much as you can. Are you going to prioritize referrers or clients? Can you describe this group of individuals in detail?
A lot of lawyers worry that focusing on a niche market would mean that they have to walk away from other opportunities.
That's true. There's no denying it.
But think about it this way. How can you decide what to say if you don't know who you're talking to? It's difficult to say something terribly profound if you're talking to everyone. And how can you reach people with your marketing, if they're everywhere? The more specific you are about the people you are targeting with your marketing, the easier and cheaper it will be to reach them, and the more likely they will be to respond to your message.
Step #4: Develop a unique and valued difference
The point of this exercise isn't to develop a difference for the sake of it. It's to develop a difference that your market really values.
Don't fall prey to thinking that your firm is just like other law firms. Every firm has a difference. It's just waiting to be highlighted. It may take some analysis. It may take some introspection. It may even take some commitment to make it really come across. But it's there. Work with it.
Step #5: Select tactics to access growth markets
The actual plan involves getting specific about tactics. But before you dig into the weeds, consider which tactics would be the most efficient at reaching your priority markets.
Are these individuals online or off? Where do they spend their time?
Avoid using your existing tactics as a default position, if there are more suitable options. And, conversely, avoid negating your current tactics if they haven't delivered in the past. Consider other reasons for a poor return on investment. Could it be that direct mail was the right tactic, but the message wasn't clear? Or could LinkedIn be the right social media site, but the content wasn't engaging?
Step #6: Create a marketing activity chart
After you've selected your tactics, you are ready to assemble your marketing activity chart and design a process to monitor and measure results.
As formal as it may seem, remember that your marketing plan isn't set in stone. On the contrary, it should be fluid and responsive. Use your measurement tools to discover what works and what doesn't, so you can tweak for continuous improvement.
Step #7: Don't wait for the perfect plan
Steps #1 through #6 are the ideal formula. For many law firms, that will be the right way to proceed.
But not for all.
So, my caveat is this. Don't wait for the perfect world. Don't wait for the ideal budget. Don't wait for the ideal time to start your marketing plan. Just start somewhere. There's tremendous value in this process, even if you start on the back of a napkin.
This is how you're going to avoid false starts. This is how you're going to bring about cohesion throughout your whole program and reflect your professional identity across all your materials. Make the people inside your firm feel proud that they're associated with that image.
There are many benefits to taking the time to develop a strategic marketing plan.
Just start somewhere.