The practice
Small and solo
A business development plan for remote working
Take your LinkedIn game to the next level.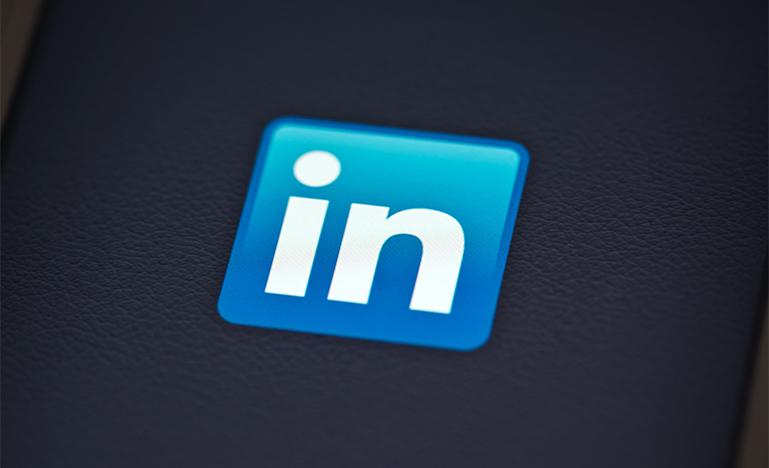 Over the past few months, law firms have managed to adjust to these pandemic times in creative and resourceful ways. They've redirected business lines. They've moved files to the cloud and embraced video meetings. They've set up schedules for firm members to share office space and more.
What's been more challenging for lawyers is setting up networking opportunities. How do you replace conferences and other BD events? How can you spontaneously run into colleagues that you haven't seen for a while and even make new connections?
There's one widely used online platform that may not be able to perfectly replicate these scenarios, but that can you address the gap.
It's LinkedIn. Your colleagues are already there. So are referrers and influencers in your professional sector. And, in many areas of law, your audience is too. LinkedIn isn't just the business equivalent of Facebook, where you can post articles and offer your congratulations to peers at important milestones. It's an incredibly sophisticated platform that facilitates conversations with your entire network, including connections that are two or three degrees removed — all from the comfort of your home and at your convenience.
Here are four tips for lawyers to use LinkedIn to fill some gaps in their business development plan:
Make a good first impression
What do people see when you post something on LinkedIn (a comment, an article, a video…)? They see your name. They see a thumbnail of your headshot. And they see your title.
That's it.
The same is true for what your 2nd and 3rd-degree connections see when you pop into their feed because you commented on something their connection posted.
So, what does that tell us? Don't let your headshot be an afterthought. Take care to consider the background, the style and colour of your attire, lighting and other design details. Consider your facial expression and body language. What are you trying to communicate? That you're approachable? Confident? Assertive? And update your headshot from time to time, so it remains current.
Also, the title on your profile doesn't have to be your literal job title. You can treat it as a headline. You have 120 characters to say something about the value you deliver, your personal approach or niche audience. Get people curious or help them to understand your work. Either way, you're making yourself more accessible to your network and possible new connections.
In fact, apply that thinking to your entire profile. The bottom line is, be engaging, be thorough, and most importantly, be compelling to the right market. Then send invitations to connect with your entire network!
Read twice as much as you post
You know the adage: "You have two ears and one mouth, so listen twice as much as you speak"? Well, I heard a modernized version for social media that resonated with me: "You have two eyes and one mouse, so read twice as much as you write" (anonymous).
Picture yourself in a networking situation. A live one! You would never spend the whole time talking about yourself. You would ask questions, listen and contribute to conversations. Introduce people to each other where a natural fit seemed to present itself. So, bring those great instincts to LinkedIn. Instead of using the site as a vehicle to post articles, awards and other news about your firm, spend time reading your feed. Find out what the individuals in your network are sharing. And rather than just liking the posts that resonate with you, respond with thoughtful comments. This is how you will nurture those relationships. You may even spontaneously engage 2nd and 3rd-degree connections along the way.
Talk to strangers
Growing your network depends on meeting individuals that are aligned with your professional goals. That might mean prospective clients, referrers, collaborators, influencers, media or other forms of alignments.
You can wait until these relationships emerge organically. And they will if you are active on the site.
Or proactively search for them. LinkedIn will show you if someone in your network is connected to an individual you wish to meet. If that's the case, you can use the tool to request an introduction.
If not, you can approach the individual yourself. Add a note to your invitation and formally introduce yourself. Then follow up on your request using the direct messaging tool.
Admittedly, some people abuse these tools and go directly to sales pitches. But don't let that dissuade you from making connections in a more professional manner. For example, "I read your article on remote mediation and see synergies in our practices. I'd like to learn more about your work."
Join and participate in groups or, even better, start a group
Groups are one of the best opportunities to grow your network on LinkedIn.
Where else are you going to find a captive audience on the very subject that interests you, possibly in the very region that you work, live and play?
Start by joining a few groups aligned with your area of practice, audience or region. Read what others post. Ask questions. Answer questions. If you get to know a few group members, invite them to connect with you and move the conversation to direct messaging, eventually to email and calls or meetings.
If you can't find a group that meets your interest, you can start one. As a group owner, not only can you choose the theme, you can set the tone with a strategy for how the group engages, and you can set your own rules. Everyone that joins is a possible candidate to expand your network. But do remember that running a group is a commitment and it will only work if it offers something of value to a specific market. Your group's theme doesn't necessarily have to fit into a neat box that aligns with your legal services. One of the groups I enjoyed participating in years ago was dedicated to executive cyclists who live in the GTA.
If we were still going to conferences, summits and other events, you likely would have had some sort of plan, even an informal one. To attend a certain number of events. To meet a certain number of people. To develop relationships with the individuals that present the greatest synergies with your practice.
Use LinkedIn in the same way.
Just like at in-person events, your most successful networking on LinkedIn will occur as a result of carefully positioning yourself, committing to a game plan and then being in the right place at the right time.