The practice
Small and solo
Mentoring for small and solo firms
How do you learn from others when you're the only lawyer around?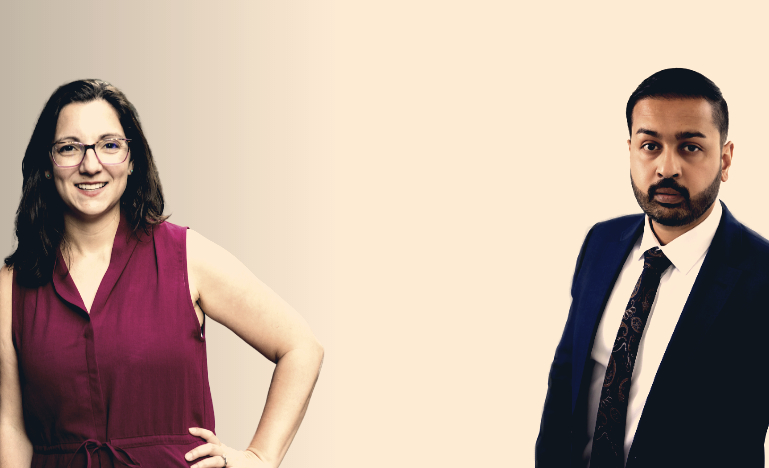 Ronald Kumar, a Vancouver-based sole practitioner, says there are many advantages to opening a law firm.
"One of the main reasons I chose to become a sole practitioner was the autonomy," says Kumar, who specializes in personal injury law, family law, immigration law and general litigation. "I've always wanted to be my own boss and run my own practice as the best fit for my clients and me."
Having watched his peers working in large law firms, Kumar noticed the pressure and long hours often affected their health. "I wanted to be able to take care of my physical and mental health," he says. "If I have a one-hour lunch break, I can quickly get out to the gym and get a couple of thousand steps in. Having the ability to do that is huge."
Kumar grew up watching his father start his own business in the building and construction industry. "I saw what he did, how he modeled himself, his routine and organization," he says.
Aside from his father's mentorship, Kumar also learned a lot from his colleagues early in his career.
"When I started working in this industry, I learned as much as I could about the business side of law, not just the legal practice," he says. "For example, skills like networking, how to get clients, marketing, running the business, staffing and trust accounting."
As an articling student and law firm associate, Kumar says he put in extra hours to learn as much as possible from his mentors.
"I would ask questions, and I was very curious about knowing the ins and outs of running a law firm," he says. "The more you learn and know about what it takes to run a successful business, the better it will be for you."
Kumar says he is fortunate to share office space with other lawyers who serve as his mentors. "If you can situate yourself in a firm or an office-sharing arrangement with other sole practitioners or other small firms, you will always have someone there who will be able to guide you as a mentor or answer business-related questions," he advises.
Reaching out to experts
The freedom that comes with founding a law firm is exciting, says Erin Brandt, a Vancouver-based employment lawyer and the co-founder of PortaLaw. "Being a business owner gives you an incredible amount of control," she says. "You are the decision maker. You get to create the vision and realize that vision."
Brandt and her business partner launched their law firm during the early days of the COVID-19 pandemic.
When they decided to go out on their own, they reached out to several lawyers in their community, she says. "Each of them shared different expertise with us, in terms of what practice management software they are using, what are the challenges that they face, how they set up their partnership agreements, what are the things that went well, and what are the things they might do differently upon reflection."
For Brandt, mentorship remains integral to her law firm's growth and development. "We draw upon the experiences of our friends and colleagues," she says. "This is easier to do when you have a community of people around you who have shared goals and shared vision and people who have gone through the experience of starting a law firm."
Brandt says that lawyers who run their own law firms need to ensure they are thinking like business owners as well as lawyers.
"For some people, it's about working on their files and practising law, and the business comes second. But I think it's also important to invest in the running of the business to ensure that you have the right supports in place — whether that be administrative support or mentors — to enable you to be successful," she says.
If any lawyers are thinking about starting a law firm, Brandt recommends they "just do it. If it fails, you can do something else. If it succeeds, it's an incredible adventure to be on."
Participate in associations like the CBA
Edith Szilagyi began her legal career working in a law firm, then worked as a sole practitioner for seven years. A mother of a young son, she recently returned to working at a boutique legal practice, motivated by the thought of setting her hours. "Like everybody else, I wanted to achieve that elusive work-life balance," says Szilagyi, who now works as a litigator at Clark Woods LLP in Coquitlam, B.C.
Like many other lawyers, Szilagyi says that she started not knowing much about running a business.
"At the time, I didn't know who to ask for help," she says. "I had lawyer friends, but they didn't have law firms. It was really hard to find people to talk to. And when you did, it was hard to ask them questions."
But Szilagyi says those attitudes are changing. "Now lawyers are more open about how to run businesses and how much you're supposed to make and how much things cost," she says.
One way lawyers can find mentors is through events put on by local law organizations and the CBA, says Szilagyi. "At these events, you will meet other lawyers who are like-minded," she says. "Reach out to other lawyers who own firms because it's very likely that if you do, they will be willing to sit down with you and have a chat."