The practice
Young lawyers
Why won't Canadian employers hire more internationally trained law graduates?
Graduates from abroad are often overlooked during discussions of diversity in the legal profession.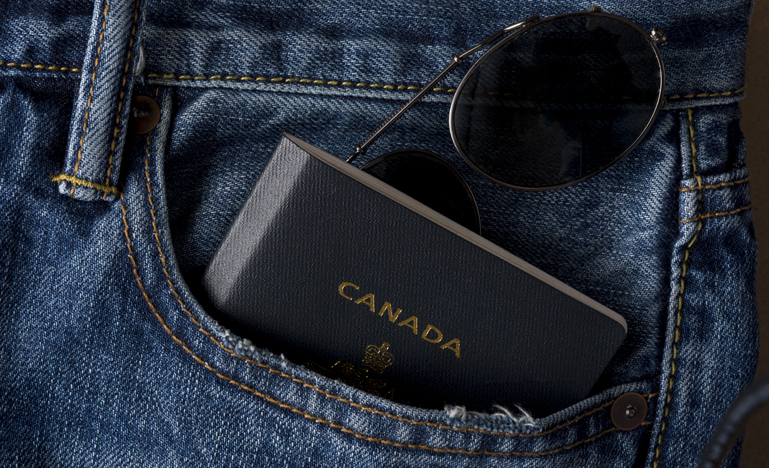 For reasons not fully understood, employers are reluctant to hire graduates from abroad—even Canadian ones— and this is hindering their ability to develop a diverse and highly skilled team that connects with their multicultural and cross-jurisdictional clients.
According to a 2017 study by the Centre for International Governance Innovation, the disparity between practicing Canadian-educated and internationally trained lawyers is "substantial" due to the obstacles presented by Canadian licensing and employment processes. The report highlights "hefty licensure fees" and "expensive educational programs" which are offered to students without disclosing "their slim odds of landing legal jobs through them" as some of the many challenges international graduates face upon entering the Canadian legal profession.
Also, international graduates face an uphill battle while seeking legal employment in Canada because they must persistently sell their global experience as a quality rather than a handicap, putting the Canadian legal market at odds with the rest of the country's arms-wide-open multicultural social attitude. Throughout the hiring process, international graduates often find it necessary to both justify their choice to study abroad and their reasons for coming home. Furthermore, they must persistently defend the quality of their foreign legal education compared to that of their Canadian-trained counterparts.
This makes for a rather strange experience for international graduates, particularly as the arguments in favour of diversity are compelling. The most obvious is that in a modern, global economy, interacting with colleagues and professionals from different perspectives can boost creativity. There are decades worth of research showing how diversity and inclusion are good for a business' bottom line—having an impact on financial performance, innovation, talent retention, and more.
In today's globalized legal industry, there are plenty of are good reasons why having a diverse group of legal professionals, trained in different cultural environments and legal jurisdictions, is mission critical.
For starters, pursuing a challenging law degree in a foreign country affords Canadian students who choose to go abroad a unique perspective and set of experiences. Many, without the safety net of family and long-time friends left back home, develop a deep appreciation for interpersonal relationships and teamwork as they rely on classmates to navigate both a different education system and their new home. Put simply, they know how to overcome the challenges of navigating new social situations and building meaningful connections with those around them.
Naturally, travel and adventure are appealing reasons to study abroad, but the realities of balancing a challenging degree with regular travel affords international law students not only cross-cultural experience but also advanced time-management skills. So, contrary to perceived biases, internationally-trained law graduates come home to Canada having developed an incredible work ethic, personal resilience, adaptability, a deeper understanding of multiculturalism and diversity, and an international perspective on law and global affairs.
British and Australian law schools have full schedules that often require mid-term papers in addition to year-end examinations and bi-weekly tutorials where students must be prepared for in-depth discussion and problem-solving. In the UK, closed-book hand-written examinations are often the only assessment method in upper years. During examinations, students are expected to provide detailed responses that include direct quotes from judges and academics and in-depth case knowledge under challenging time constraints.
What's more, international graduates are hardly isolated from Canadian Law. Many UK schools have Canadian Law Societies, offer Canadian law courses, and hire Canadian faculty to accommodate their international student bodies; Bond Law in Australia also touts an extensive offering of Canadian programs. Indeed, my experience at City, University of London, allowed me to develop comparative legal knowledge. In addition to the Canadian law courses on offer, faculty teaching English land law and contracts often compared English law with Canadian legal principles for the benefit of their Canadian students.
In addition to holding valuable comparative perspectives in law, international graduates also possess interpersonal and soft skills that are integral to their future success as lawyers and immensely valuable to the firms that hire them. Indeed, being successful abroad is incredibly dependent on one's support network. International graduates not only effectively collaborate and network with other students to help each other understand difficult legal concepts, but also offer moral and emotional support to combat the homesickness and loneliness that are inevitable factors of life abroad. By the end of my LL.B in London, I had developed lasting friendships and professional connections nurtured by teamwork, mentorship, and support. I expect this network will continue to be an asset throughout my Canadian legal career.
International graduates also gain comparative social knowledge as many hold pro-bono positions at immigration, housing benefit, and welfare, or small-business legal clinics which allow them to interact with residents of their host country from all demographics. Much like Canadian law students, international graduates develop client-facing legal skills and professional connections through these experiences while contributing to the society hosting them and developing international perspectives, often in richly multicultural cities.
After several years abroad, international graduates are excited to establish roots and build a career in the country they know will be home again. At the same time, we haven't lost that sense of curiosity that called us abroad in the first place and will deploy it to the benefit of our clients through comparative knowledge, collaboration, and creative problem-solving.
For all these reasons it's somewhat baffling to understand why leaders in the legal industry pass over international graduates, missing out on their valuable experiences. Is it force of habit, risk aversion, or a fear of the unknown? Or is it that we need to develop a new narrative around international graduates and their ability to excel in the Canadian profession?
So, next time an international graduate or internationally trained lawyer's resume lands on your desk, consider giving him or her a call. You may be pleasantly surprised by the driven, empathetic, and informed professional you find on the other side of the phone. More likely than not, that person is ready to offer your firm their unique strengths, perspectives, and international knowledge. You should probably take them up on it.