Law
Business & corporate
Green competition law
Can it be part of the solution to tackling the climate challenge?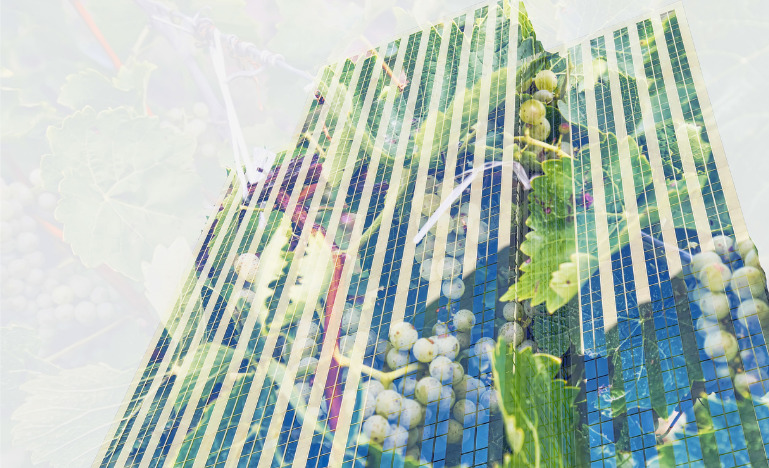 For over three decades, Canadian competition law has focused narrowly on consumer welfare and promoting efficient markets. But lately, there have been calls to incorporate broader policy goals into merger reviews and restrictive trade practices. In particular, alarm about the state of the climate has people wondering how to align competition policy with environmental objectives.
As is often the case, much of the inspiration comes from European authorities. The European Commission recently circulated a policy brief exploring how to integrate sustainability goals into merger control. The Dutch competition authority had also published draft guidance on the role of competition law in promoting sustainability agreements. In the UK, the Competition & Markets Authority (CMA) has issued a document to help businesses reach environmental goals without breaching competition law.
"The notion that antitrust has gotten too narrow is gaining traction," according to Lawson Hunter, senior counsel at Stikeman Elliott and a panelist at last month's CBA Competition Law Fall Online Symposium.
But is competition policy in Canada really the best way to fight climate change and protect the environment?
Practitioners and economists will tell you that competition law tends to focus on relevant markets. Take, for example, a merger between oil and gas producers. We can justify the tie-up because it will lead to more oil and gas extraction. That, in a narrow sense, may be good for the consumer, but it can have a harmful effect outside of the market — on the environment, for example. The problem is that the Competition Bureau doesn't have the expertise to analyze a merger through that lens.
"Competition enforcers […] have no expertise in assessing the cost of CO2," said Paul Johnson, a consultant in competition economics, also a panelist at the symposium. And it isn't enough to change the law: "You'd need to fundamentally change institutions like the Competition Bureau and the Competition Tribunal. So this is not a small change."
Besides, we already have environmental laws that regulate business activities, said Denisa Mertiri, an environmental lawyer and founder of Green Earth Law in Toronto. The Canadian Environmental Protection Act regulates everything from commercial manufacturing and advertising to packaging and labelling. "Competition law could play a role in providing some necessary oversight," Mertiri acknowledges. "But in terms of making the qualitative assessments, you just need environmental experts to be there, and environmental policymakers who are studying these things to be there to actually make those decisions."
It's part of the reason why Mertiri disagrees with those who have been calling on the federal government to reintroduce an exemption for companies collaborating on sustainability initiatives – so that they won't be found in contravention of the collusion offence under the Competition Act. "It opens a can of worms whereby a lot of companies are going to claim that they're doing these types of agreements for an environmentally beneficial effect but who's going to judge that?"
The same goes for merger reviews. Suppose two real estate developers are looking to tie up – but only one of them has an enviable reputation for environmental stewardship. "Is that relevant to the Competition Bureau's assessment of the merger?" asks Lawson. "I find it hard to see how the Bureau can start imposing conditions on transactions that are related only to the merging parties, which could obviously have other competitive impacts in the marketplace if others are not subject to the same restrictions."
Lawson also cautions that the Bureau is an independent law enforcement agency and should not be politically motivated on justiciable issues. "One can debate how justiciable the standards are, but that's the idea," he says. By broadening the Act to include sustainability policy goals, there is a risk of undercutting the Bureau's independence. "You end up with basically a public interest test that ultimately will be decided by politicians," he says. What's more, vague standards like sustainability will be achieved at the expense of predictability, which ultimately comes at a cost to both the business community and consumers.
In the United States, we have seen the weaponization of antitrust enforcement, said Johnson. Under Donald Trump's administration, the Department of Justice launched an investigation into car manufacturers for collusion in agreeing with the State of California on mileage requirements. Now under Joe Biden's administration, the Federal Trade Commission has announced its intentions to broaden the scope of considerations in merger reviews by asking questions regarding unionization, environmental issues, and corporate governance practices.
Also complicating matters in Canada is the division of powers. Any time the federal government tries to regulate on the environment, said Mertiri, you can expect a constitutional challenge. Proof of that is the reference regarding the Greenhouse Gas Pollution Pricing Act where Ontario, Saskatchewan and Alberta challenged its constitutionality on grounds Ottawa was intruding upon provincial jurisdiction over the regulation of greenhouse gas emissions (they lost). Also, when the federal government classified plastic manufactured items as toxic substances, the industry launched a challenge arguing that the move intruded on provincial powers over waste management.
One way the Bureau can play a more meaningful part is by enforcing the Act's provisions on misleading advertising and deceptive marketing practices, the panelists agreed. Increasingly, consumers are willing to pay a green premium for more eco-friendly products, said Mertiri, even if overall they won't make huge sacrifices. Still, "[t]here are a number of market forces trying to exploit this without actually doing the right thing, and we know that these marketing claims are material to consumers' choice," she added. "But if we have, as we do right now, no regulation, no standards with respect to eco-labels, we're just going to see a lot more misleading claims out there from companies who want to just take advantage of greenwashing."
Beyond that, environmental policymakers and lawmakers can also work with the Bureau to bring market-based tools into our environmental laws. They could take into account competition effects when crafting legislation, said Mertiri. Lawson took a similar view, arguing that part of the Commissioner's job is to advocate for pro-competitive policies and should be "an active participant" in the regulatory design side of environmental policies.