Law
Business & corporate
Supply chain transparency
Will Canada lead or follow in developing laws to prevent child and forced labour in our supply chains?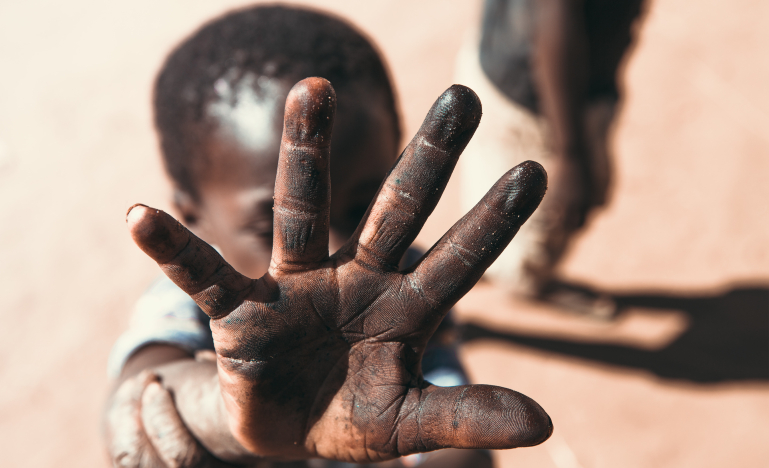 The pandemic broke a lot of things, and people. It broke supply chains ­— the fiendishly complex international networks of suppliers and producers that make the global marketplace work.
Result: spiralling inflation, product shortages and panicked multinationals sprinting to shore up their supply chains. Second result: this scramble to rebuild supply chains may be weakening multinationals' ability (or resolve) to ensure their suppliers aren't selling them products tainted by child labour or forced labour.
And that, according to a new report on legislative approaches to child and forced labour in supply chains, means Canada needs to get its act together now, not later, on a law to purge supply chains of such human rights abuses before they become baked into the system.
"… the major supply chain disruptions caused by climate change and the COVID-19 pandemic are not only responsible for slowing down the economic recovery, but [are] also weakening the capacity of enterprises to ensure that their supply chains are not buoyed by child or forced labour," says the report — Supply Chains Transparency and Due Diligence Legislation to Prevent Child and Forced Labour — compiled by the International Centre for Criminal Law Reform and Criminal Justice Policy, and supported by the CBA Law for the Future Fund.
Beyond narrow import bans on products from specific regions (Russia, China's Xinjiang), the global push for legislative approaches to human rights abuses in supply chains runs through two broad channels.
There are disclosure laws that compel companies to report where their supply chains are exposed to human rights abuses and what they're doing to prevent them. These laws, such as the U.K.'s Modern Slavery Act and Australia's Modern Slavery Act, impose no obligations on companies beyond the duty to report. The logic is that regular public reporting will lead consumers to support companies with clean supply chains and punish those without.
And there are due diligence laws, which impose upon transnational corporations an obligation to actively root out human rights abuses in their supply chains. These laws, which can cover a wide or narrow swathe of human rights violations, are more common in Europe. France's Duty of Vigilance law goes further than most by providing for civil liability — individuals can seek damages in French courts from companies that fail in their due diligence obligations.
And then there's Canada, a country with a chequered reputation on human rights in corporate supply chains and no dedicated law on supply chain forced/child labour, despite multiple attempts since 2009. Several private members' bills on the topic have emerged in recent years and federal Labour Minister Seamus O'Regan has promised legislation in the near term.
As with supply chain human rights laws elsewhere, Canada's current legislative options fall into two broad categories. The one closest to the finish line is S-211, which was at second reading in the Commons in late May. It's a straight-line disclosure law focused on child/forced labour, with a tacked-on provision to bar imports of goods "produced, in whole or in part, by forced labour or child labour."
Bill C-262, sponsored by New Democrat MP Peter Julian, passed first reading in March. It's a due diligence bill that would impose on affected companies a "duty to avoid" human rights abuses in supply chains, coupled with broad liability "for any injury that results from" a company's failure to prevent those abuses.
Human rights advocates tend to dismiss disclosure laws like S-211 as nothing better than corporate image-polishing efforts. "The reporting-only approach has been an utter failure everywhere it's been tried," says Emily Dwyer, policy director at the Canadian Network on Corporate Accountability. "It hasn't curbed corporate abuse at all.
"Canada is at a crossroads here. If it contents itself with something like S-211, it's basically just catching up with the failed ideas of 2015."
Yvon Dandurand, co-author of the International Centre for Criminal Law Reform and Criminal Justice Policy report and criminology professor emeritus at the University of the Fraser Valley, says he opts for a more "cautious" approach. While he believes supply chain human rights laws should have "real consequences" for bad actors, he questions whether it's plausible to propose "stringent" new requirements on Canadian transnationals — especially now, with so many supply chains in disarray.
"The corporate sector will make representations to government that now is not the time to do this, that anything that would constrain supply chains further would be a bad idea right now," he says.
William Pellerin, a partner in international trade at McMillan LLP, says lawmakers also have to keep in mind how much companies know, and can know, about their supply chains abroad.
"Even the most conscientious companies are often powerless to cover the complete chain," he says. "You can hire outside experts to audit, but even then, there might be gaps. When a product crosses a national border, it's tracked. But when it moves from one region to another within a country, it isn't. So you just don't know."
Judy Fudge, LIUNA Enrico Henry Mancinelli Professor in Global Labour Issues at McMaster University, says she's heard that argument before and isn't convinced.
"If a supplier supplies poor-quality goods at the wrong price point, there are penalties," she says. "But these companies can't protect workers in their supply chains because those supply chains are too complex?"
Several factors could influence the direction the federal government takes. The first is corporate lobbying — especially coming from the extractive sector. "It may be more difficult to introduce [a due diligence law] in Canada, where historically corporations seem to have had so much sway," says Hayli Millar, associate professor of criminology at the University of the Fraser Valley and co-author of the report.
Fudge says another factor could be the role of the NDP, which has influence over the Trudeau government now through its confidence and supply agreement. The party has clearly indicated through C-262 that it wants to take a much harder line against corporate bad actors.
Also, Canada seldom gets to set the rules of the game in international markets and many of its trading relationships. The European Commission's draft regulation on human rights and environmental due diligence, issued earlier this year, would require large EU companies — and some non-European ones doing business in Europe — to identify and prevent both human rights and environmental transgressions in their supply chains. Companies that drop the ball would face both administrative penalties and civil liability.
It's an ambitious, aggressive approach to the problem. Assuming it ends up getting adopted by EU member states, it may matter less to Canadian firms operating in Europe what Ottawa decides to do. Many of them would have to adapt to European rules or find customers elsewhere.
"The EU will end up adopting something new. It's just a question of how rigorous it will be," says Fudge.
"By delaying the passage of new legislation this long, the [federal government] may have backed itself into a corner."