Law
Business & corporate
A critical transition
Canada's ambition to supply the world with critical minerals will have to be matched by its efforts at reconciliation.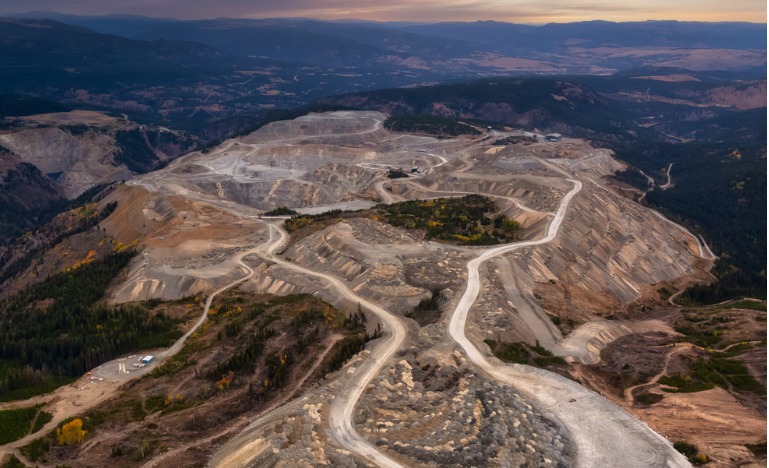 "No metals, no transition."
That's the stark conclusion from a leading raw materials analyst. Speaking recently at a conference in London, Max Reid at Wood Mackenzie , an energy research consultancy, warned that the world is not producing enough of the foundational elements for things like batteries and solar panels that will help us reach a "net zero" global economy.
As governments race to meet climate commitments, demand for raw materials like lithium, copper and nickel is set to soar over the next decade or two. Already, lithium prices have surged more than tenfold since 2020. Metals deemed "critical" are increasingly considered of global strategic importance and national security at a time when supplies are uncertain owing to Russia's War in Ukraine and tensions with China.
"Countries have woken up to this new reality" — that they need to ramp up mining minerals, says Elizabeth Steyn, an assistant professor in mining law at Western University. "Mining should be a giant priority for Canada. There's going to be a huge gap from what is going to be produced and what is needed."
Not that Canada isn't keen to fill the gap. But opening new mines can take decades. The approval process is notoriously lengthy in this country—something the federal government is trying to address with its ambitious Critical Metals Strategy, unveiled in December. This follows the passage in 2019 of the Impact Assessment Act (IAA), which also sets out to streamline the permitting process for assessing major mining projects' environmental, health and social impacts.
Complicating matters further is that Canada's abundant metals and minerals are almost entirely located on traditionally Indigenous lands. Projects that infringe on the lands or rights of Indigenous peoples require their "free, prior and informed consent" — or FPIC — now that Canada and British Columbia have domestic legislation in force implementing the United Nations Declaration on the Rights of Indigenous Peoples Act (UNDRIP).
Much will depend on the interpretation of FPIC—which must be distinguished from the duty to consult that the Crown owes to Indigenous groups under Section 35 of the Constitution Act, 1982 and which guarantees them a process, if not a veto on resource projects moving forward. Coming to a clearer understanding of the meaning of FPIC could lead to a more predictable process for awarding mining licenses. In addition to resolving land claims by First Nations, governments and the courts will be weighing FPIC's potential implications for years. A federal action plan for implementing UNDRIP is still in the works, and it's unclear when it will be ready or how specific it will be.
"Who are the rights holders, where do they hold those rights, and which rights do they hold? This is indeed a huge challenge to resolve for all communities and resource developers," said Gordon Campbell, senior barrister at Aubry Campbell MacLean, in an email.
"Finding ways to provide more clarity on those issues would be beneficial for affected communities, governments and resource developers," said Cherie Metcalf, an associate professor at Queen's University Faculty of Law, in an email. "This really requires engagement with Indigenous peoples to determine an appropriate framework that can integrate their rights, laws and decision-making role."
If there is any doubt about that, consider Ontario's Ring of Fire, the 5,000-square-kilometre tract of Treaty 9 territory, rich in minerals. Mineral development in the area is mostly stuck in the planning phase.
At the federal level, even though the IAA takes a firmer stance on the rights and culture of Indigenous groups, it still retains decision-making power within the government.
"The Canadian government is still in the era where they are the sole decision-makers. But we are now in the self-determination era," said Sara Mainville, a partner at JFK Law who counsels the Assembly of First Nations (AFN). "We are not against [responsible] development, but in a truly consent-based framework, you have to be willing to hear no."
To be sure, Indigenous communities do not speak with one voice and many will not favour development. This will be a particularly tricky area to navigate, Mainville says. The lithium project in Nemaska, Quebec, located in Cree territory, illustrates how communities can split over concerns about a project's impacts on the environment and wildlife.
So far, the federal government still holds that Indigenous groups have no right to veto major projects, a view shared by the Mining Association of Canada (MAC). Justice Minister David Lametti has stated that "FPIC is a process" and that it "will be contextual, so there is no way to precisely define it at the outset." But a 2018 expert panel report mandated by the Minister of Environment and Climate Change explicitly states that Indigenous peoples should have the right to withhold consent, though it was unclear how absolute the "right to say no" is.
Still, stakeholders are finding ways to work through the uncertainty. Partnered, cooperative development is already underway in many regions. Metcalf points to the recent deal between British Columbia and the Blueberry River First Nation as a "promising model for achieving the certainty and predictability" industry needs while respecting Indigenous rights and governments' permitting role.
Many of the world's biggest mining firms have said they accept the need to work with local communities. They recognize that mining firms need local approval and a social license to operate—known as SLO.
With the surge in metal prices, they're keen to secure agreements, as evidenced by the growing number of impact benefit agreements to encourage Indigenous participation in development projects. As of this writing, that number stands at around 520, up from 350 five years ago, according to MAC. IBAs may be becoming commonplace, but their terms are generally not made public, which has led to concerns about the transparency and fairness of the agreements. Still, they offer some hope that Canada's ambitions to supply the world with critical minerals can be reconciled with the interests of Indigenous peoples.