Law
Hot topics
Will the Canadian government ever deliver on justice reform?
There is plenty of evidence pointing at the failures of Canada's justice system. Judging by what's been said on the campaign trail, there is little sense of urgency to address them.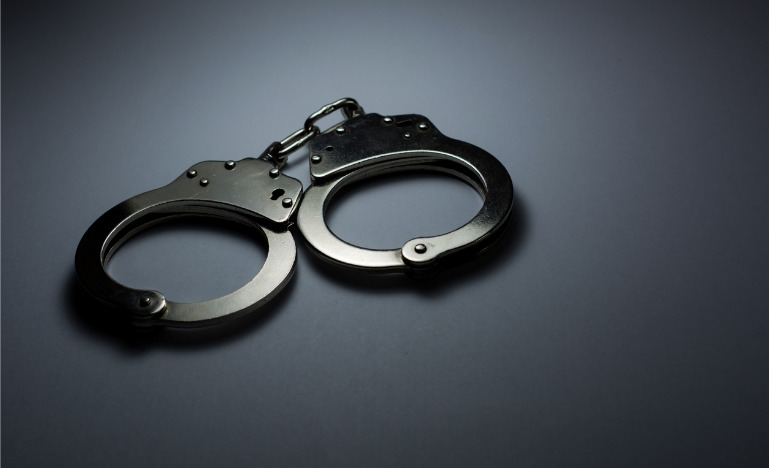 Four years ago, the Trudeau government instructed its first Minister of Justice to "conduct a review of the changes in our criminal justice system and sentencing reforms over the past decade."
That review was aimed to "ensure that we are increasing the safety of our communities, getting value for money, addressing gaps and ensuring that current provisions are aligned with the objectives of the criminal justice system."
And that was before the Supreme Court, in 2016, imposed hard caps on trial delays in R. v. Jordan, threatening to stay scores of ongoing and future criminal processes. And it was long before the government introduced C-75, the bill designed to shorten court delays that, many lawyers say, would only worsen the problem.
"They failed to address even the things they identified as priorities," says Daniel Brown, a criminal defence lawyer in Toronto and vice-president of the Ontario Criminal Lawyers' Association.
It's been a frustrating four years for those who have been waiting for criminal justice reform. While the Liberal Party struck the right tone, both before and after the 2015 election, Brown said the last four years have felt like a "bait-and-switch."
"Even when the political parties are elected with a mandate and a platform, they haven't proven that they can adhere to those platforms in any event."
If there is any sense of urgency to the file, it has hardly been reflected on the campaign trail.
Look for mentions of mandatory minimum sentences, trial delays, or prison diversion programs — you would be out of luck in the Liberal Party platform.
Other mentions in that four-year-old mandate are similarly missing — notably reducing the incarceration rate for Indigenous peoples, and improving treatment of those with mental illness in prisons.
The government can claim it followed through on a pledge to restrict the use of solitary confinement. But that, too, has been a matter of debate.
Brown says there are political reasons why the Liberal Party isn't keen on telegraphing their justice priorities, especially as public concern is growing over gun crime. But the problem is broader than that. "It's hard for them to stand up now and say they want to accomplish these goals when, really, they failed to do them over the past four years, and more importantly, it doesn't play well to the electorate," he told CBA National.
In the Liberal platform, there is a pledge to "work to expand successful diversion programs to keep at-risk youth out of the criminal justice system," though there is no specific money set aside for that plan. There is some money put towards expanding drug treatment courts, though those courts have been limited thus far, and the spending is part of a bigger package.
There is money in the Liberal platform dedicated to helping hire and train as many as 425 Crown prosecutors and 225 new judges — some $375 million in the next four years.
Whereas the Liberal Party might be dragging its feet on how to address problems in the justice system, the Conservatives appear set to down double on past policies.
The Conservatives plan would list groups it identifies as gangs, denying parole and upping sentences for those identified as members. The party would also "conduct an audit of all correctional services programs," seemingly to reduce that $60 million in annual spending on in-prison programming.
Brown points out that some parts of the Tory platform — like deny "automatic bail" for gang members — are already common practice. Other parts, like upping mandatory minimums, seem to invite more Charter challenges, and existing mandatory minimums haven't fared well thus far.
The NDP platform seems to recognize some of the urgency of the issue, pledging to end discrimination against Indigenous and Black peoples in the criminal justice system, in line with the calls from the Truth and Reconciliation Commission, by way of a national task force struck to do only that. The NDP would also work to work to "reducing the reliance on mandatory minimums," though there is little in their platform for new money on these fronts.
The Greens go furthest with a pledge to eliminate mandatory minimum sentences, a commitment to end solitary confinement outright, and a pledge to decriminalize both drug use and sex work. The party platform also commits to $15 million in new funding per year for inmate rehabilitation.
There are a few points for optimism. The Liberals, Greens, and NDP have all signalled support for a wrongful conviction review mechanism. "This is something that is a very positive and progressive idea, and it's something that's worked well in other jurisdictions," Brown says.
When it comes to more structural problems, there's no lack of evidence and recommendations by way of reports which have been piling up for years.
The Final Report of the National Inquiry into Missing and Murdered Indigenous Women and Girls makes a slew of recommendations on reform of both the administration of justice, the sentencing process, and services within prisons. The Truth and Reconciliation Commission made similar calls to action.
The Arbour Report on fixing incarceration in Canada still has sections that remain unanswered. Report after report from the Correctional Investigator is published and, often, ignored or selectively addressed.
Paula Mallea published her book on reducing the incarcerated population in 2017, which made the bold pitch to start shutting the institutions down.
The Institute for Research on Public Policy put out a report in 2018 that, amongst other things, recommended making the criminal justice system "smaller." The MacDonald-Laurier Institute offered a more taxonomic report, in drawing up a report card on individual provinces' shortcomings and successes.
There is no end to the reporting and study of the successes and failures of Canada's justice system in recent years.
Just the same, the Liberal government embarked on consultations over its first mandate. The culmination finally came earlier this year. The final report suggested, like so many reports before it, that a rehabilitative system ought to be prioritized. One that reduces or eliminates mandatory minimum sentences and considers alternatives to incarceration.
Canada's next government will have the option of taking that report, and all the ones that came before it, and acting on those priorities — or trying to reinvent the wheel all over again.