Law
In-depth
An environment chapter with teeth
Passage of NAFTA's replacement could mark a new beginning in promoting trade in a manner that effectively protects our environmental laws.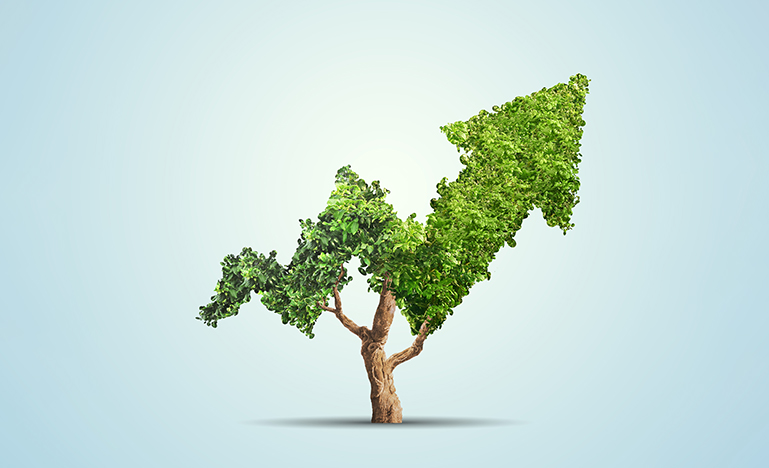 No trade deal is ever perfect, and the new NAFTA agreement – otherwise known as either USMCA or CUSMA – is hardly an exception to the rule. Critics have pointed to several flaws, from insufficient improvements to the labour provisions to pharma patent rules that offer inadequate protection to consumers. And on the biggest challenge of our time, the deal has come under attack for failing to address climate change.
And yet on the last point, it's notable that the environmental provisions of the USMCA have been strengthened in one fundamental respect.
"We moved the environment provisions into a new chapter that is enforceable through the dispute settlement system of the new NAFTA," says Risa Schwartz, a trade lawyer in Toronto. "So, that's a major change." What's more, she adds, the new protocol makes it easier for each of the parties to bring forward an environmental dispute.
It all amounts to a "reverse onus" that could be significant in many ways.
Under the terms of the new Chapter 24, environmental violations are presumed to affect trade and investment. The onus is on the responding party to prove otherwise. Under the original NAFTA, the party bringing forward the dispute has to make the case for the violation.
"It should make it easier to show that there's been damage to trade and investment for environmental wrongdoing," says Schwartz. "It gives teeth to environmental provisions, and we have not seen that before," Schwartz says.
Because we haven't yet seen environmental disputes under NAFTA, there is little precedent on how environmental disputes will be litigated.
Even so, the rules are now clearer, says Janet Bobechko, a partner at Norton Rose Fulbright in Toronto. The language around the reverse onus matches the due diligence defence found in other environmental legislation, she says. Parties to the trade deal will have to show they area living up to their obligations to enforce environmental standards. "It can't just be something that is on the books — there has to be active participation. That is a significant change."
According to Schwartz, the agreement also contains language that protects existing multilateral environmental agreements from the dispute mechanism, such as under the Montreal Protocol on ozone layer depletion. The Paris Agreement, however, is not named among those MEAs, but it should be easier to amend the list in the future.
"That amendment would suddenly make this a very environmental agreement," says Schwartz.
Bobechko also applauds the six-year review clause, which would make it easier to include further changes, such as adding a mention of the Paris Agreement.
"A problem with the old NAFTA was the ability to update it – it was a 25-year-old agreement signed before the internet existed," Bobechko says. "Keeping the [new] agreement as a somewhat living document, to be able to modernize it as time changes – that's a positive addition."
Still, not everyone is happy. The Council of Canadians has been advocating for more robust provisions before Canada completes implementation.
"The provisions around environmental protections are still far too weak," the organization stated in a media release. "There is no mention of the climate crisis, and very little about greenhouse gas pollution, when we have less than ten years to address both before catastrophic climate change."
NDP trade critic Daniel Blaikie says that while he is encouraged by the inclusion of enforceable environmental rules with dispute settlement, he feels the chapter is not the "gold standard."
"The Paris Agreement is not part of it. And while the U.S. is not party to it, there are some provisions to the deal that apply between two parties, and that might have been something that we could have included between just Canada and Mexico, with the hopes that the U.S. would eventually join," says Blaikie.
There aren't any current trade agreements that have climate change as part of them, says Schwartz. But because of the easy amending formula in the USMCA, a different U.S. administration could help ensure that climate is added to the agreement.
Highlighting another unique feature in the USMCA is the fact that in Canada's trade agreement with the European Union (CETA), the main dispute settlement body does not decide environmental disputes. And that means there aren't trade penalties resulting from environmental violations. CETA focuses on cooperation and trying to resolve the problem under the environmental chapter. It also mentions the removal of obstacles to trade and investment that are of particular relevance to climate change mitigation.
Likewise, the Comprehensive and Progressive Agreement for Trans-Pacific Partnership also recognizes MEAs, but not climate change. The only current example of a country that is taking a comprehensive approach to using trade to improve climate is New Zealand, which is negotiating with Costa Rica, Fiji, Iceland and Norway, to create an agreement on climate change, trade and sustainability.
The legislation to implement NAFTA's replacement is now before Parliament and is a priority for the governing Liberal minority government. Only Canada's ratification remains for it to be fully implemented. Its passage could mark a new beginning in making trade promotion conditional on compliance with domestic environmental laws.