Law
In-depth
Refusing to comply
Ottawa has failed to address court rulings on solitary confinement. Where do we go from here?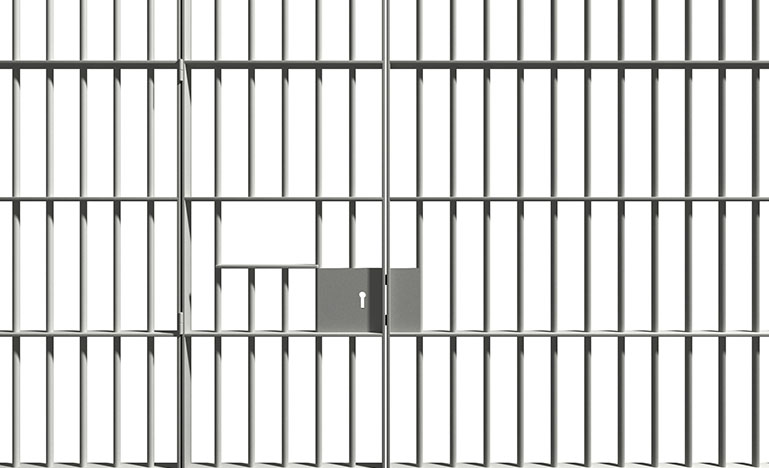 "Government legislation billed as eliminating the damaging and dangerous practice of administrative segregation — better known as solitary confinement — is in reality, a cynical exercise that merely rebrands this cruel treatment."
It was two years ago that Senator Kim Pate explained her opposition to new legislation, rife with what she called "linguistic trickery." Bill C-83 promised to replace segregation in federal prisons with "structured intervention units."
The legislative change would, Ottawa said, comply with a series of court rulings in Ontario and British Columbia that struck down the previous law, which kept inmates locked up 22 hours a day with scant human contact for indefinite periods, as unconstitutional.
But as Michael Rosenberg, a partner at McCarthy Tétrault and counsel for the Canadian Civil Liberties Association in their successful Charter challenge, told CBA National in November 2018: "Constitutionally, this bill is dead on arrival."
The new legislation set the maximum time an inmate could be locked up at 20 hours a day. It also imposed internal safeguards, but no hard cap on how long an inmate can be placed in a unit. The new system came online in December 2018, with a promise from the Trudeau government that an external panel would closely monitor the implementation of these Structured Intervention Units.
Earlier this year, while COVID-19 swept through several federal prisons, that external panel quietly disbanded at the end of its mandate. Headed up by respected University of Toronto criminologist Anthony Doob, the panel filed a final report, which noted harshly that Correctional Services Canada failed to hand over any usable data on the implementation of the units. Appeals for help to Public Safety Minister Bill Blair went unanswered. "This panel is powerless to accomplish the job that it was set up to do without cooperation from CSC," Doob and his colleagues wrote. What's more, they wrote, it became clear that CSC "does not have systematic information on the operation of its Structured Intervention Units and apparently never made the gathering of this information a priority."
When the report went public in August, Ottawa scrambled, promising to reappoint the panel and ensure that Correctional Services hand over all relevant data. The units, Public Safety Minister Bill Blair promised, were being run in accordance with the Constitution. The era of solitary confinement was over.
In the end, no one ever reappointed the panel. But Doob and a colleague from Ryerson University, Jane Sprott, continued their work just the same. Correctional Services finally handed over data in late September, which, they said, detailed precisely how the new regime worked.
Doob and Sprott set to work. In late-October, they released a new damning report. They found that — in just the year-and-a-half since the units had been online — around 16% of inmates spent upwards of two months in the structured intervention unit. Over-represented in the units were Indigenous inmates. Crucially, the data also showed that inmates were not being granted their requisite four hours per day outside their cell. Roughly half the inmates put in those units were consistently denied as much as two hours outside their cell. Full and consistent compliance with the legislation was breathtakingly rare.
After being given a draft copy of the report, Correctional Services insisted that its data was all wrong.
When CBA National asked Prime Minister Justin Trudeau directly why he abandoned his promise to implement the Ashley Smith inquest recommendations and why indefinite solitary confinement has continued despite the courts' explicit orders, Trudeau shrugged it off. "We made a commitment to end solitary confinement, and we moved forward on that. Obviously, there is always more work to do to ensure that Canadians' Charter rights are being defended, and we will continue to do that," he said Monday.
So, what now?
According to Rosenberg, "everything is on the table." He, and the CCLA, have been watching the developments around the structured intervention units closely. He calls the data in Doob's report nothing short of "alarming."
Litigation under the previous regime took years to wind its way through the courts, from when both the B.C. Civil Liberties Association and the Canadian Civil Liberties Association filed suit in 2015 until both courts of appeal handed down their rulings in 2019. Ottawa dropped its appeal to the Supreme Court earlier this year.
Notably, the Ontario Court of Appeal held that placing an inmate in solitary confinement for more than 15 days constitutes cruel and unusual punishment. "The conditions experienced by the inmate are what the Court of Appeal sought to control, and that should be our focus. So a change of nomenclature means little," Rosenberg says.
"If Canada is offside the Court of Appeal decision, it must be held accountable," he adds.
The big question is how. "Is this the problem with an unconstitutional statute?" Rosenberg asks. Or, is this a question of "maladministration"?
There's a case to be made for both.
Even though the Ontario court ordered a 15-day cap, the new legislation has no upper limit on how long an inmate can be segregated.
That 15-day cap isn't arbitrary. It was 2014 that the inquiry into Ashley Smith's death blasted the solitary confinement regime in federal prisons, concluding "there should be an absolute prohibition on the practice of placing female inmates in conditions of long-term segregation, clinical seclusion, isolation, or observation." It defined "long-term" as more than 15 days.
Inmates struggling with mental health are still being held in these units, per Doob's report, and they are being used disproportionately against Indigenous inmates — who are already wildly over-represented in prison populations writ large. Concerns that inmates at particular risk, like trans inmates, are still inadequately protected by this legislation.
But as Doob's report shows, even the standards in the law aren't being respected. Not only is detention happening for months at a time, but inmates aren't getting the requisite four hours outside their cell promised by the legislation.
Unquestionably, the last eight months have been difficult for Canada's prisons. The COVID-19 pandemic swept through many institutions, as correctional staff scrambled to figure out what to do with symptomatic and sick inmates. In many cases, that has meant locking prisoners — including those awaiting test results and those who tested positive — in solitary confinement. Correctional Services calls it "medical isolation."
The Correctional Investigator has raised those "extremely difficult" conditions. Still, Blair, despite acknowledging that the law is "explicit," has said that ignoring the court-ordered conditions for inmates sick with COVID-19 does "not to represent a constitutional violation of their rights."
Rosenberg points out that the law allows for some flexibility for emergencies. But, as COVID-19 drags on, the excuse wears thin. Depriving inmates of their constitutional rights for weeks at a time, because they may be ill? "That cannot be the constitutional response, and I can't imagine the court accepting that response," Rosenberg says. "Canadians cannot tolerate flagrant and serious breaches of their Charter rights, especially when those breaches happen in an apparent and flagrant manner."
Section 24.1 of the Charter allows for flexible remedies when Canadians' rights are infringed upon or denied. As litigation begins anew about the current state of solitary confinement in prisons, attention will turn to what those remedies may be.
If Ottawa and CSC can't get this right, Rosenberg notes that courts could order direct supervision of the system. "Certainly that is a possibility." And there is precedent. California spent years under court supervision over its failure to address systemic over-crowding.
Monetary compensation is another possibility. Koskie Minsky and McCarthy Tétrault launched a class action in 2017 over Canada's use of systemic use of prolonged solitary confinement. Kirk Baer, co-lead counsel on the suit, said at the time that Canada's repeated failings to end the "barbaric practice" is something "for which it should be forced to account." (Rosenberg is co-lead counsel on that case.)
Finally, there's a more direct remedy.
In a 1996 commission of inquiry, retired Supreme Court Justice Louise Arbour offered a clear suggestion on how to ensure prison policies complied with inmates' Charter rights.
"If illegalities, gross mismanagement or unfairness in the administration of a sentence renders the sentence harsher than that imposed by the court, a reduction of the period of imprisonment may be granted, such as to reflect the fact that the punishment administered was more punitive than the one intended," Arbour wrote. She singled out solitary confinement as a prime example: A "prison within a prison."
The Canadian Civil Liberties Association raised that prospect before the Ontario courts, suggesting that solitary confinement essentially amounts to a second punishment for the same crime, thereby offending s.11(h) of the Charter. While that argument did not fly with either the lower or appeals court, the question was being cross-appealed to the Supreme Court until Ottawa dropped the case.
That proposition is still very much an open question.
In any event, we're likely to witness more litigation on this issue, and Ottawa will be pressed again to defend a rebranding exercise, but before the courts.