Law
In-depth
An action plan for decarceration
A proposed CBA resolution would urge Canada's governments to take action on finding alternatives to incarceration for Indigenous inmates.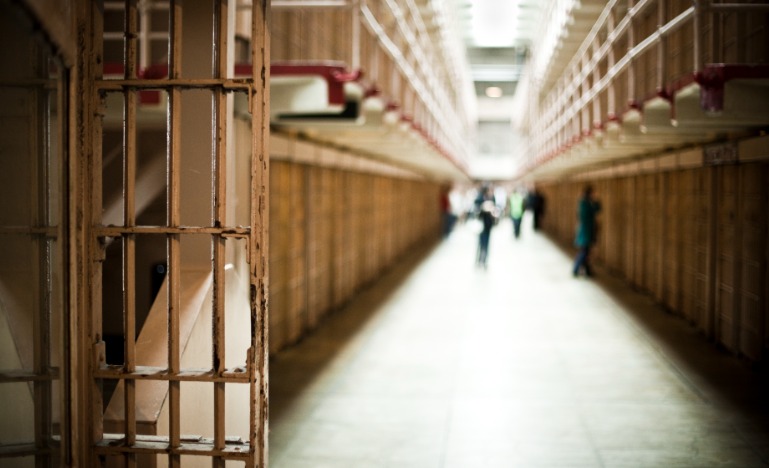 Canada is nearing an auspicious milestone: If trends continue, a third of the population in its federal prisons will be Indigenous — more than half of incarcerated women.
It's a grim metric that has been a long time coming. According to statistics from the Office of the Correctional Investigator, the overall Indigenous inmate population has increased some 18% in recent years, while the non-Indigenous population has declined by more than 28%.
Ivan Zinger, the Correctional Investigator, has dubbed it the "Indigenization" of Canada's prisons.
"Surpassing the 50 percent threshold suggests that current efforts to reverse the Indigenization of Canada's correctional population are not having the desired effect and that much bolder and swifter reforms are required," Correctional Investigator Ivan Zinger said in a recent statement.
Meanwhile, a proposed resolution coming up for debate at the Canadian Bar Association's upcoming Annual General Meeting would call for immediate action to address the growingly-severe human rights problem inside Canada's prisons. Specifically, the resolution says it's time to defund the Correctional Service of Canada and put the money to better use.
"Indigenous peoples are over-represented in prison, in higher prison security levels, in uses of force by correctional officers, in suicide attempts, in self-harm, in homicides and in solitary confinement, and are less likely to receive conditional release," the resolution, moved by the Committee on Imprisonment and Release and Aboriginal Law Section, reads.
The resolution calls on the federal government to immediately begin negotiations with Indigenous communities to draft an action plan to set up and fund "well-resourced preventative community-based services; and alternatives to incarceration of Indigenous peoples." And then, immediately implement it.
More than that, however, the resolution calls on the government to "shift funding from the Correctional Service of Canada and from provincial and territorial correctional services to Indigenous communities to implement the action plan."
The lawyers behind the resolution hope it will serve as a wake-up call to the costly and ineffective realities of Canadian prisons.
Where does the money go?
The Correctional Service is certainly not hurting for funding. It expects to spend nearly $2.8 billion this fiscal year, with a steady rise in funding for the years to come. (By 2024, the government expects the Service's budget to be roughly 10% higher than in 2019.)
"The vast majority of the funding," says Jennifer Metcalfe, executive director at Prisoners' Legal Services and a member of the Committee on Imprisonment and Release. "That money isn't really going to things that would improve peoples' conditions of confinement."
Despite that significant budget, the Service consistently misses its own metrics for care.
"The programming, the food, the healthcare — is atrocious," says Tom Engel, President of the Prison Law Association of Canada, who also sits on the CBA committee. Indigenous inmates, he says, are disproportionately hit with those inequities.
According to its annual reports, the Service set a target of early 2022 to reduce the "rate of non-natural and undetermined offender deaths in custody" to below 1.27 per 1,000 inmates. In the 2019-2020 fiscal year, that rate was 1.90. Its rate of serious incidents was nearly one-and-a-half times higher than the target. It has also consistently failed to hit its target to provide mental health services to at least 90% of inmates in need.
The Correctional Investigator has issued damning report after damning report, on everything from the insufficient and unhealthy food to the tortuous nature of solitary confinement. Through it all, the data suggest recidivism rates remain disproportionately high for Indigenous peoples released from federal prisons.
"We can't just keep pointing to the same failed strategies," Metcalfe says. "CSC has proven over and over again not to be appropriate or equipped to resolve this huge injustice," she adds.
Promises made, and not kept
The idea of finding alternatives to incarceration for Indigenous inmates has long been proposed, but never fully realized.
The courts have consistently found that Indigenous status ought to be a serious mitigating factor when it comes to incarceration. In 2012, the Supreme Court in R. v. Ipeelee ruled that: "To the extent that current sentencing practices do not further the objectives of deterring criminality and rehabilitating offenders, those practices must change so as to meet the needs of Aboriginal offenders and their communities."
But Metcalfe and Engel argue that the courts, especially Crown attorneys, continue to pay lip service to such considerations.
Since he first took office, Prime Minister Justin Trudeau has vowed to address the issue more forcefully, heeding calls from the Truth and Reconciliation Commission and the Inquiry into Missing and Murdered Indigenous Women and Girls.
To that end, his government has axed a suite of mandatory minimum sentences and improved conditional release rules. Those measures have been lauded, but also chided as woefully insufficient given the scale of the problem.
More recently, Trudeau has promised an "Indigenous Justice Strategy" designed to reduce the wildly disproportionate incarceration rate, but there is no clear sign on when that will come or what it will entail.
Community-based solutions
The idea that Indigenous offenders should avoid the federal penitentiary system is hardly novel. In fact, it's a power that already exists in the Corrections and Conditional Release Act.
When Louise Arbour penned the much-vaunted, oft-ignored Commission of Inquiry into certain events at the Prison for Women in Kingston, she recommended that "In light of the disproportionate number of incarcerated Aboriginal women," Indigenous inmates should serve their sentence in "the care and custody" of their own community where possible.
When Arbour wrote her report two-and-a-half decades ago, the Service had just opened its first Indigenous-focused healing lodge. "The Healing Lodge is a perfect example of such progressive, imaginative correctional initiative," she found.
Yet those services were never scaled up to meet demand, despite a clear indication that they were effective. "These initiatives are systemically underfunded, making them meaningless to the vast majority of Indigenous people in prison," Metcalfe says.
Since then, however, capacity has not even closely kept up with the burgeoning Indigenous population inside those prisons: A 2012 report from the Correctional Investigator found that there were just 68 community-based healing lodge beds and fewer than 200 in Correctional Service facilities available across the country.
A 2012 Correctional Investigator report concluded that the Service must dedicate "permanent and realistic funding levels for existing and future [Healing Lodges]." That hasn't happened.
When Arbour penned that report in 1996, Indigenous people were over-represented in Canadian prisons by a factor of three-to-one. Today it is well over six-to-one.
Senator Kim Pate has tried to turn Arbour's proposals into law, in bill S-230. The legislation would give Ottawa the power to sign agreements with minority populations, particularly Indigenous communities, to administer prison sentences outside the purview of the Correctional Service. The bill has yet to make it to the House of Commons for a vote.
There is some hope that C-15, legislation that implements the United Nations Declaration on the Rights of Indigenous Peoples and recently became law, could change things. "There's now a legal obligation to engage in meaningful negotiation for self-governance," Metcalfe points out.
Yet little attention has been paid to how C-15 could address the issue of Indigenous over-incarceration. As Murray Fallis, an articling student with the John Howard Society, wrote last year in The Hill Times, the government's refusal to apply international law norms to its own prisons — norms it helped write — there should be scant hope that UNDRIP will make a difference either. "Sadly, if the Mandela Rules and the Structured Intervention Units offer any indication, the implementation of UNDRIP may be in name only."
A time for action
"The CBA and others have been calling for an end to Canada's practice of mass incarceration of Indigenous people for decades, with no effect," Metcalfe says.
Engel agrees: "It's been studied to death. Reports have been written, promises have been made, and not kept." For all the problems identified and credible solutions put on the table, Ottawa has not taken significant action to address the issue.
It's hard to find optimism when progress is so slow — if there is any progress at all.
The committee — which also boasts an impressive list of lawyers and professors, including John Conroy, Michael Jackson, Mark Knox, Debra Parkes, and Paul Quick — hopes the clear and plain calls to action may change things.
"This resolution is the product of a great deal of, to say the least, frustration in the government — not just the Trudeau government but governments before," Engel adds. He says the resolution may be an important education tool for the public, people in power, and other lawyers.
"Lawyers may not have an understanding of what life is like for Indigenous people in prison," Metcalfe says. "Prisoners' Legal Services speaks with hundreds of prisoners each year, who report atrocious conditions of confinement and mistreatment by correctional officers."
From the federal government, to the provinces, to the courts, to the bar associations: There is a growing consensus that there needs to be a significant systemic change if the problem of gross Indigenous overrepresentation in Canada's prisons is to be rectified.
"We hope the CBA resolution will put pressure on Canada and the provinces to meaningfully negotiate well resourced, real alternatives to incarceration that will end this practice," Metcalfe says.
Read the proposed resolution.
Have your say on the discussion board.