Law
In-depth
Proving discriminatory effects
The passage of Bill C-5 gives some comfort to critics of the Sharma ruling that held that banning conditional sentences for certain offences is constitutional. But the split decision by the top court has muddied the waters again on s.15 jurisprudence.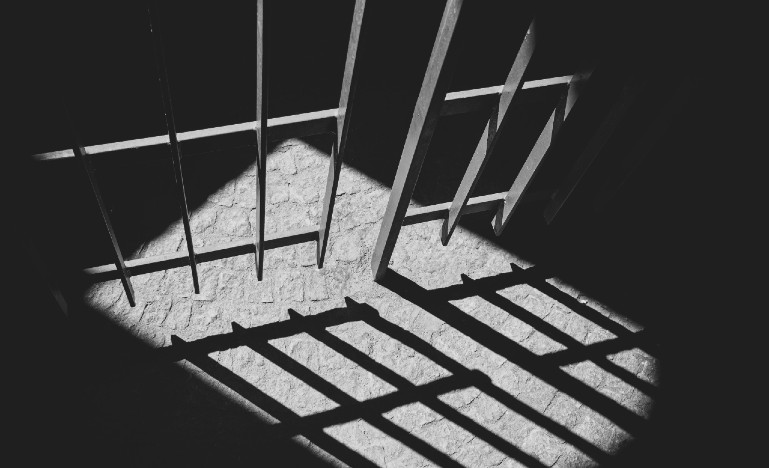 The Supreme Court of Canada's 5-4 decision in Sharma has left many in the legal community disappointed with its interpretation of Section 15 Charter rights and in addressing the impact of mandatory minimum sentences on Indigenous people, women in particular. The ruling is somewhat blunted by the passage of Bill C-5, now law, by repealing most mandatory minimum sentences from the Criminal Code. But critics say the ruling could still complicate other s. 15 equality claims.
"The outcome is really frustrating," says Kyla Lee, a criminal defence lawyer with Acumen Law Corporation and the vice-chair of the CBA's criminal justice section. "There is obviously a significant conflict between Sharma and previous Section 15 decisions, which talks about where the burden lies in proving that something is discriminatory."
In Sharma, the majority allowed an appeal by the Crown that restored the accused's sentence of imprisonment, thereby affirming the constitutionality of provisions that restrict the availability of conditional sentences for certain Criminal Code offences -- in the case at hand, for importing cocaine.
Lee takes issue with the majority's view that it needs statistical and academic evidence showing that eliminating conditional sentencing orders contributes to the over-incarceration of Indigenous people. It should have been able to draw the inference, she says.
Lee says this runs contrary to the court's jurisprudence on "the disproportionate effect that sentencing generally has on Indigenous people" and Gladue principles, which require that the circumstances of Indigenous offenders be taken into account in sentencing. "It's contrary to common sense for a reasonably informed member of the public looking at the justice system."
Kerri Froc, a law professor at the University of New Brunswick, says that the majority on the court appears to be trying to resurrect old analysis related to Section 15 of the Charter, as well as old legal analysis of discrimination that has been shown to disadvantage equality claimants.
"I'm especially disappointed as someone who calls themselves an originalist, that [Justice Russell] Brown is looking at text and history with respect to other constitutional provisions. But when it comes to Section 15, it seems like all bets are off," Froc says. "He's going to just resurrect old jurisprudence that wasn't consistent with the purpose of Section 15 for his own ends."
"As for the scope of the government's obligation under s. 15(1), there is no general, positive obligation on the state to remedy social inequalities or enact remedial legislation, nor is the legislature bound to its current policies," wrote Justices Brown and Malcolm Rowe for the majority.
Froc calls the assertion "purely wrong" since the government is already legislating on sentencing, and in particular conditional sentencing orders.
"It's the denial of a benefit that already exists—the benefit of a conditional sentence," Froc says. "This harkens back to old case law in the early 1990s from Ontario in particular, which was trying to manipulate the case to scrounge some sort of positive rights element so they could deny on that basis. That is not what you're supposed to be doing in Section 15—it's supposed to be a transformative provision that has positive elements. In Eldridge and Vriend it was talking about a thin and impoverished version of equality to say that it was devoid of any positive element at all."
Independent Senator Kim Pate, a former executive director of the Canadian Association of Elizabeth Fry Societies, is also baffled.
"The fact that the majority seems to predicate its position on the fact that there is insufficient evidence to show that mandatory minimum penalties are linked to the over-incarceration of Indigenous people and in particular Indigenous women is quite unbelievable," Pate says. "You'd have to have your head in the sand and not pay attention to what's going on. There was ample evidence provided by intervenors."
Siding with the dissent, Pate adds that "the failure to allow conditional sentences to be used directly impairs the ability of sentencing judges to apply Section 718.2(e) [of the Criminal Code] in sentencing decisions." This hinders their ability to do their job "in a way that breaches the Section 15 equality rights, in particular of racialized people, most especially Indigenous people and even more particularly Indigenous women."
Froc says that the majority's analysis of discrimination appears to be trying to resurrect the contextual factors from the court's 1999 Law ruling that were problematic for claimants, but using different language. The court also seems to be trying to rewind the decision in Fraser, in which the court recognized the adverse effects of discrimination based on sex.
"I don't even know what I'll be teaching in terms of [telling] students how to apply the equality test because the majority talks about clarifying it," Froc says. "It was clear as day in Fraser, and again on all fours with the text and history, and now this so-called clarification is putting the law in disarray, and I've lost count of the number of equality tests. It's frustrating to see that we were on a good path with equality, things seem to be fairly clear, and now this is muddying the waters yet again."
The saving grace in the Sharma ruling is that the court left the door open to future challenges where statistical evidence shows a disproportionate impact on Indigenous offenders, says Lee. That evidence should be relatively easy to get. "We just need to push a little harder."
Meanwhile, Bill C-5, which would repeal several mandatory minimum sentences, is nearing completion at the Senate. However, Pate says the bill doesn't go far enough when viewed through the lens of reducing the over-representation of Black and Indigenous people in prisons.
"It repeals fewer than half of the mandatory minimum penalties that have been deemed unconstitutional by various courts," Pate says. "It therefore leaves a patchwork of some mandatory minimums applying in some jurisdictions and not others." It also doesn't take into account what former Chief Justice Beverley McLachlin recommended in the court's 2016 Lloyd ruling -- building safety valves into mandatory minimums that would allow judges to exempt outliers to avoid instances of cruel and unusual punishment.
Others, such as former senator Murray Sinclair and Marion Buller, the former Chief Commissioner for the National Inquiry into Missing and Murdered Indigenous Women and Girls, have recommended that the government at least include a provision that allows judges to apply the Criminal Code's s. 718.2(e) Gladue analysis for mandatory minimum penalties that remain in place.
Without it, we cannot address the disproportionate jailing of Black and Indigenous people, particularly Indigenous mothers who often are responding to violence perpetrated against them.
The CBA's criminal justice section supports Bill C-5, even without the safety valve amendments. "We support anything that allows the elimination of mandatory minimums, and it is a CBA policy enacted at the AGM two years ago that the CBA position is to eliminate mandatory minimums and include a safety valve for all sentences except for murder," Lee says. "The bill is significant progress toward that."
Even so, Lee adds that she personally wishes the bill went further, which is why she supports Pate's proposal to free sentencing judges from following mandatory minimum requirements.
"There is a lot more that could be done and needs to be done," Lee says. "A lot of people look to C-5 and say we don't really need a Sharma-style challenge anymore because all of these guns and drugs mandatory minimums are going away. But those are not the only mandatory minimums and limitations on your ability to get a [conditional sentencing order] that exist in the Criminal Code."
"If we give judges discretion, they're going to use it judiciously," Lee says. "Giving judges more discretion is not going to lead to more injustice. It's going to lead to a better delivery of justice in our legal system."