Law
Rule of law
Curfews in Kenya: Worse than the disease
What purpose does police brutality serve in enforcing a lockdown during a pandemic?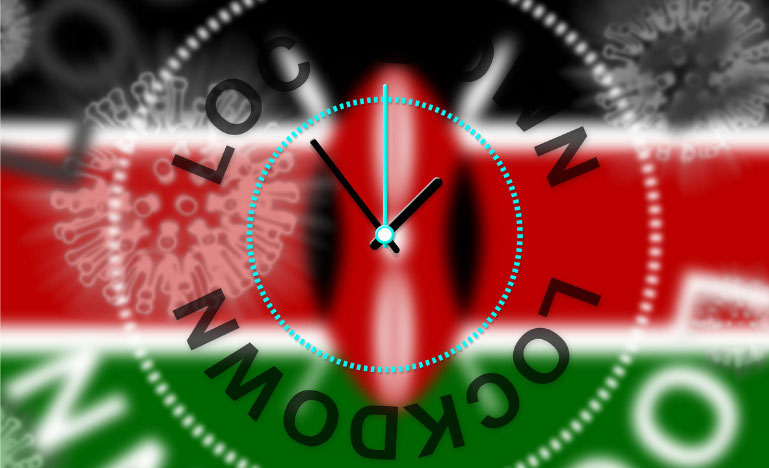 Yassin Hussein Moyo: Say his name.
Yassin Hussein Moyo was one of the first casualties of COVID-19. Yassin, like most Kenyans, was adhering to the curfew put in place by the Kenyan government. The police were patrolling the streets below in a Nairobi informal settlement and beginning to harass people. Yassin, 13, was perched on the balcony of his family's apartment with his mother and siblings, when suddenly engulfed in tear gas, he was hit by the stray bullet that took his life. He bled to death in his own home.
Kenya fares comparatively well when it comes to COVID-19 infections, considering the size of its population. As of June 8, Kenya had 2,872 confirmed cases and 85 deaths according to World O-Meters. Many have applauded President Uhuru Kenyatta and his government for acting swiftly and curbing the spread of coronavirus by instituting a strict lockdown and curfew that began on March 22, 2020.
Meanwhile, there have been 65 police brutality cases related to COVID-19, according to Missing Voices Kenya.
On March 25, law enforcement shot tear gas and into a busy market in the town of Kisumu. According to government officials, it was part of an attempt to prevent the spread of coronavirus. This was followed by shots fired into a busy Nairobi market in a purported effort to enforce the curfew.
Kenya's capital and largest city, Nairobi, is home to the largest informal settlement on the African continent, Kibera, whose many residents are security guards, custodians and domestic workers. Their livelihoods depend on the continuation of their life even with the curfew. Commuting is a big part of their day-to-day; they travel to and from the suburbs where they work all day by taking a packed matatu (bus). For many, it's almost impossible to make it back to Kibera in time for the curfew. It is at this juncture, right before and after the lockdown, that police brutality incidents tend to spike, according to reports.
The Kenyan government is aware of the struggles of its citizens. They know that matatus are a common form of transportation and that Kenyan traffic is one of the worst on the continent. One would expect them to be mindful when imposing their curfew measures.
Human Rights Watch and various other groups condemned the government's excessive use of force to impose the curfew. Although President Uhuru issued an apology to the nation about the police's use of force, there continue to be complaints of brutality throughout the country, including beatings and shootings. This is happening at a time when people are fearful of losing both their lives and their livelihoods to the deadly virus.
"People living in slums are fighting to survive on many fronts, they're fighting coronavirus, they're fighting hunger, and they're fighting the police," said Olal Happy, a convener at the Social Justice Working Group in Kenya.
The World Health Organization once warned that the spread of coronavirus across the African continent may result in a dire situation due to a lack of resources, testing and ventilators. Today, it applauds many African nations for their low numbers and quick responses.
It's the kind of comforting headline that gives licence to breathe a sigh of relief and refocus our energy on the virus at home.
Two days ago, the Director of Public Prosecutions finally approved the arrest and prosecution of the police officer that killed Yassin. The Independent Policing Oversight Authority (IPOA) is currently investigating 87 complaints related to excessive force, harassment, assaults resulting in serious injuries, robbery, inhuman treatment, sexual assault and death by police enforcing the COVID-19 lockdown measures.
Western media coverage of the pandemic on the African continent has been limited. The virus has consumed us wholly and most of us have begun focusing inwards on our own communities.
But we need to do more. As lawyers, we have a duty, not only to our compatriots at home, but to all citizens of the world. We know that the wheels of justice turn slowly. We need to continue to advocate for those whose governments have openly taken liberties against their citizens. It's unclear whether they are using COVID-19 as a pretext for their misconduct, or whether they want to halt the spread of the virus and will stop at nothing to do so.
Either way, Kenyans are dying and that is enough reason to pay attention. Coronavirus cannot be a reason to undermine further the rule of law and recent advances in social justice in countries long ripped apart by corruption and inequality.
I was fortunate enough to have spent six months living in Nairobi while taking part in the CBA's Young Lawyers International Program (YLIP). I have a strong affinity towards the country and the people there. But as I sit at home in Toronto today, I consider myself lucky to live in a country where our liberties, despite what protesters at Queens Park believe, are protected during these unprecedented times.
We must hold accountable governments that have used this pandemic as a means of spreading vitriol and fear.