Law
Rule of law
Canada's web of mandatory minimum sentences
The courts cannot confront alone the growing patchwork of sentencing rules across the country.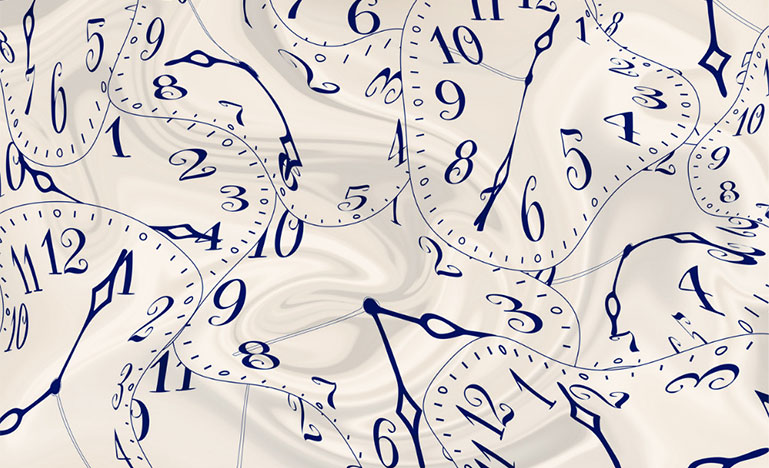 It's been nearly six years since the Supreme Court offered a new test for courts across the country to assess the constitutionality of mandatory minimum sentences.
That test has had quite the workout ever since.
Canada has 73 mandatory minimum sentences on the books, spread between the Criminal Code and the Controlled Drugs and Substances Act. Ottawa has faced upwards of 160 constitutional challenges to those penalties.
Emerging from that thicket of litigation is a reoccurring problem: It is increasingly common that a crime can carry a mandatory minimum sentence in one province, but not in another. While the top court would normally step in to offer some clarity and consistency, recent months have been marked by the Supreme Court denying leave to cases trying mandatory minimums.
It's creating a legal mess.
"Mandatory minimums are being struck down on an ad hoc basis, province to province," says Tony Paisana, a partner at Peck and Company. "Some filter their way up to the Supreme Court of Canada, and therefore get uniformity that way. But many do not."
In late 2018, the Attorney General of Quebec filed for leave to the Supreme Court to appeal a lower court ruling, which struck down mandatory penalties for two firearm provisions on grounds they could impose cruel and unusual punishment. Last summer, the top court denied the application.
Courts in Ontario and Nunavut have also ruled parts of those mandatory minimum penalties to be unconstitutional. But they remain the law of the land in the rest of the country.
"This patchwork of mandatory minimums applying in varying jurisdictions is unfair to Canadians, based on where they live," Paisana says. "And that's never been the way the criminal law typically works."
It's high time, Paisana says, for a national solution: "These are problems that only Parliament, really, can fix."
The floodgates opened in 2015, when the Supreme Court handed down R. v. Nur. The ruling established a new test for assessing the constitutionality of mandatory minimums, inviting trial judges to envision how penalties could construct a reasonable hypothetical situation where the penalty may be grossly disproportionate to criminalized behaviour.
A 2018 Justice Department assessment, obtained through the Access to Information Act, revealed they were tracking 161 constitutional challenges to mandatory minimums. Of those which had been resolved, roughly half the challenges were successful. But more than a hundred were still being tried, the assessment said.
None of this should come as a surprise. In a 2016 paper for the Supreme Court Law Review, Janani Shanmuganathan, a partner at Goddard Nasseri, noted that the piecemeal effort to challenge one mandatory minimum at a time is a "painstakingly slow process" and not available to all accuseds. "Radio silence" from Ottawa around sentencing reform appeared to indicate that "Parliament may leave the problem of mandatory minimum sentences in Canada to the courts," Shanmuganathan wrote.
Shanmuganathan continued: "Despite their best efforts, the courts are ill suited to tackle the problem of mandatory minimums."
Karen Molle, who practises in Alberta and British Columbia, is quite familiar with, what she calls, the "mishmash" of various rulings on these mandatory minimums.
Molle represents a client who pled guilty to recklessly discharging a firearm, which carried a mandatory four-year penalty. At trial, Molle successfully argued that the law could capture someone firing an airsoft rifle at an empty house — making the penalty grossly out of step with the actual harm posed. The sentencing judge, on that basis, ignored the mandatory minimum.
The Alberta Court of Appeal rejected that analysis. In his concurring reasons, Justice Thomas Wakeling wrote that with Nur, "the flood gates opened." He called the slew of decisions invalidating mandatory minimum sentences as "a blatant attack on democratic values."
Justice Wakeling wrote that "no Liberal or Conservative government in the past fifty years has ever repealed a mandatory-minimum prison term," and went so far as to include a list of every mandatory minimum sentence on the books, and which political party had been in power when they were adopted.
Molle confesses the reasons in the case were "very unusual."
The very provision that Molle is contesting has also been litigated in Nunavut, with similar results, and in Quebec, where a lower court set aside the mandatory minimum sentence.
Like many other criminal defence lawyers across the country, Molle is now hoping the Supreme Court will weigh in. "The reason why we're doing this is to try and bring some clarity," she told CBA National. Without the top court's binding ruling, it's possible firing an airsoft gun at an empty house will carry a four-year penalty in Alberta, but net just a few months in Quebec.
"We could really have these siloed sentencing provisions across the country," Molle says.
Like Paisana and Shanmuganathan, Molle says litigation is an imperfect solution for this national problem. If the Supreme Court grants leave, she doesn't expect it will say much beyond, "we meant what we said [in Nur]," she says. "That's really as good as it gets."
"It's Parliament that can eliminate mandatory minimums where you do have this discrepancy," she adds. The CBA's Criminal Justice Section is proposing a resolution to be voted on in February that would urge the federal government to eliminate mandatory minimum sentences for offences other than murder.
Paisana is fatalistic. "If it was to be done, you'd think it would be done by now," he says.