Legal Market
Legal Tech
Legal tech to the rescue
The legal industry has shown it can adapt to disruption. But it has further to go in partnering with alternative service providers.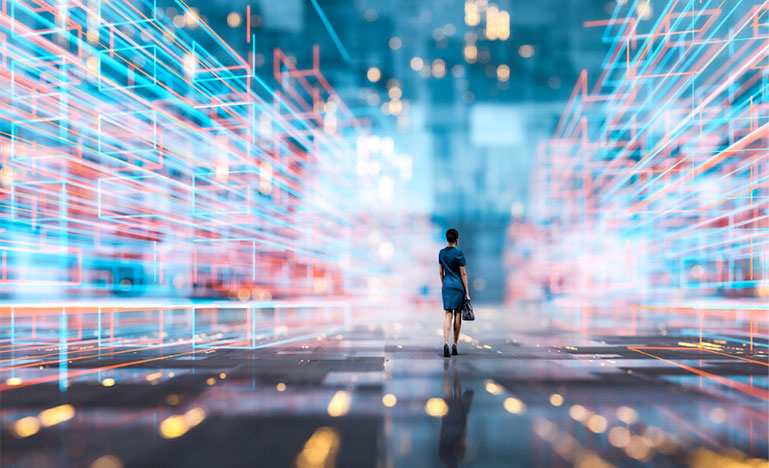 The year 2020 was a big year for the legal industry. Virtual hearings and electronically witnessing documents, once considered difficult or impossible, are now the norm. No wonder legal tech companies have been reaping the rewards.
In October 2020, RBC Ventures bought Founded, an app that helps entrepreneurs with incorporation documents and legal agreements. The very same month, DoProcess, a popular real estate software provider based in Toronto, acquired NoticeConnect, a website where lawyers and trustees can post notices to creditors and others looking for wills. Two months later, the software giant Dye and Durham snapped up DoProcess for $530 million.
In many ways, 2020 ushered in a long-overdue tech revolution. The surge in legal tech acquisitions also illustrates how fast law firms, legal departments, and courts can shift. Alternative legal service providers, a catch-all term encompassing legal startups, established tech firms, innovative law firms and other niche organizations, are poised to make new inroads in the Canadian legal industry.
"Most lawyers and legal leaders have to confront what they have done in the past," says Chris Bentley, Director of The Legal Innovation Zone (LIZ) at Ryerson University. "They rejected technology, embraced the past, fought against having services in the cloud, fought against using online research tools, and rejected being able to video conference calls with clients."
Founded and NoticeConnect are both alumni startups from LIZ, Canada's first legal incubator. Bentley says "business is booming" for startups during the pandemic. "When the pandemic struck, our founders went from having no conversations to many conversations, and then signing contracts."
This year, expect more law firms and in-house departments to follow suit. The 2021 Report on the State of the Legal Market, co-authored by the Georgetown Law School Center on Ethics and the Legal Profession and the Thomson Reuters Institute, reveals a shift towards legal technology in the U.S. Eighty-four percent of partners expect their law firms to increase investments in technology. The report also predicts law firms will reduce physical office space, create new training programs for fee earners and support staff, revamp marketing and business development, and focus on health and wellness.
"There's a great opportunity for lawyers and law firms, but they don't have the luxury of time," says Bentley. "They have to embrace the market. For example, I was speaking with a managing partner at a law firm about Alexsei (a LIZ legal research startup), and he was wondering what this means for the young lawyers they usually hire. It's time to adapt."
A renewed focus on legal operations also promises to be a significant trend in the year ahead. The management field has grown within the past five years, fuelled by the creation of the Corporate Legal Operations Consortium in 2016. In the 2020 Legal Department Operations Index survey from Thomson Reuters, 81% of departments stated they have legal operations staff, a jump from 57% in 2019.
In-house counsel are also looking for tech solutions. Nearly 75% of those surveyed identified a focus on internal data security, internal efficiency, and using technology as high priorities.
It can be challenging for legal startups to get work from in-house counsel. Heather Suttie, a legal marketing and business development consultant, says new startups need to focus on who is managing the workflow and making customer support a priority.
"Many GCs will use a big brand name for their litigation, but they could use a startup for their document review," she says. "Whatever you develop, you have to be able to customize it. Once you have a GC on board, you'll have a new collaborator who can support you."
Another 2021 trend will be a renewed focus on workplace collaboration. The 2021 Report on the State of the Legal Market revealed that pre-pandemic, only 37% of lawyers wanted to work remotely. Now three out of every four lawyers prefer working from home. Suttie says the shift will cause issues in law firm culture, particularly for traditional firms where face time with partners is so valuable.
"Team members are used to running into each other and having spontaneous conversations," she says. "That's important. For some teams, not working in a traditional structure may lead to loss of culture. The challenge is because people are disbursed, they may forget who can help them, and that they can pick up the phone and call someone."
Many of these changes, like working from home, will become permanent. As law firms and legal departments work on keeping up, alternative legal service providers can step in to help. Bentley says it's time to move the conversation to systemic reform, such as regulators allowing for more competition in the legal services market.
"While lawyers are congratulating themselves for using Zoom, we still need to make a lot of progress," he says. "How is better data and technology going to help consumers? How will law firms and other companies revolutionize the delivery of legal services?"