Legal Market
Legal Tech
The right to access court data
Canadian Judicial Council launches pilot program involving commercial entities.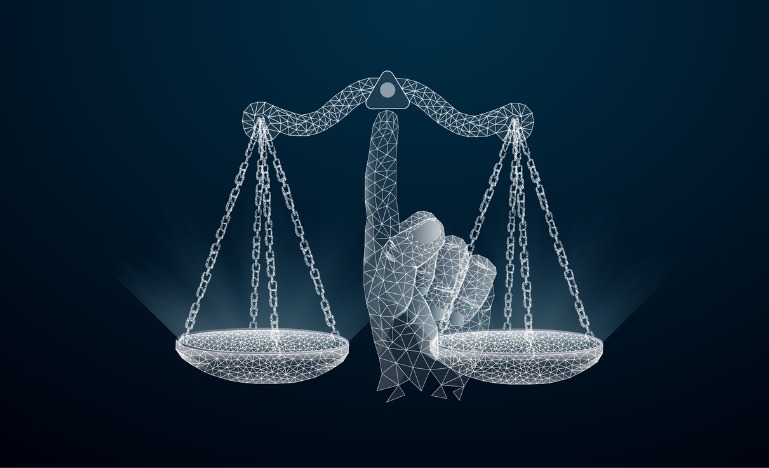 Canadian legal tech companies are one step closer to getting access to court data for commercial use. Working with the Canadian Judicial Council (CJC), CanLII has launched a one-year pilot project to share data from the B.C. Supreme Court and B.C. Court of Appeal to three participants.
"There is a range of views on the subject," says Martin Felsky, a senior adviser on information governance and court technology for the CJC, "Some feel that since the court record is 'public,' it should be published and searchable, not just available upon request."
The pilot's goal is to test the feasibility of CJC's guidelines and identify best practices. In April 2021, the CJC released a how-to guide for Canada's provincial and federal courts to offer bulk data to commercial outfits. The guidelines recommend having centralized administration for each court to handle data requests. Each organization would have to fill out an application form detailing how they propose to use the data.
The main issue has been balancing the need for innovation and privacy. The CJC received complaints about personal data from court records being published online. In 2017, the organization found out about Globe 24h.com, a Romanian website that published personal court data and charged $350 to users who wanted the information to be taken down.
"There's a public awareness of access to justice issues but also growing concerns about sharing information on social media," says Felsky. "We know about misinformation online and using people's data to harass them. The courts have to take a balanced approach."
The pilot covers only publicly available judicial decisions. Participants will negotiate with B.C. courts and to determine what should be in the required contractual agreements to allow for participants to use the data. Data will be accessed through CanLII's API. Participants will not be allowed to republish the data and must delete it at the end of the pilot.
"The reason we didn't make the data available in the past is that we didn't have the appropriate agreements in place," says Sarah Sutherland, president and CEO of CanLII. "We have licenses that allow us to publish courts' documents, but we don't have permission to re-share them in all ways. The courts are ready for change and to distribute their data in more flexible and accessible ways."
Getting bulk access to court data has been a longstanding issue in Canadian legal tech. Many legal tech startups, particularly ones focused on legal research, want access to develop new technology. Typically, courts have dealt with these requests on an ad hoc basis as most requests came from traditional publishers. Now there are different groups, ranging from credit card agencies to not-for-profit organizations, that seek data requested beyond judicial decisions to statements of claim, court orders, sentencing remarks in criminal cases and judicial workload statistics.
Ensuring the integrity of the data will be closely watched. There isn't a centralized system for courts to update published decisions. Courts reach out individually to publishers about any changes.
"The idea is to have a contract where you can retain the integrity of the data," says Felsky. "Decisions are published, but some are amended later, for example ones that have a publication ban. You would have to take that one out of the database. Some decisions are redacted or removed. Some U.S. jurisdictions don't have contracts and let anyone publish their data. Some U.S. courts say, ' don't rely on information except from the courts.' We're taking a different approach."
Hopefully after the pilot, courts across Canada will adopt the guidelines and model contractual agreements. But other privacy issues must be addressed. In Europe, under Article 17 of the General Data Protection Regulation (GDPR), users have the "right to be forgotten" and can request to have their personal data removed. Some European courts have adopted GDPR's right to be forgotten, allowing for some personal information to be redacted.
The question is what information should be available to the public and what constitutes public access to court data.
"The practical obscurity of the courts has been transformed by technology," says Felsky. "We have a treasure trove of two million publicly searchable decisions on CanLII. Do we have to remove the personal information? It was never intended for that. CanLII gets requests to remove decisions all the time. Do we need certain types of information out there forever?"
Also needed are more public education and a better understanding of how our courts have changed due to technology. Felsky recommends having more information on court forms detailing the collection and use of personal data. He hopes the pilot opens the door for future projects dealing with court documents and internal court files. "We need to give people the opportunity to make informed choices about their data," he says. "We're making slow progress."