Legal Market
Partner Firms
Helping others who cannot help themselves
Borden Ladner Gervais builds on long tradition of supporting access to justice.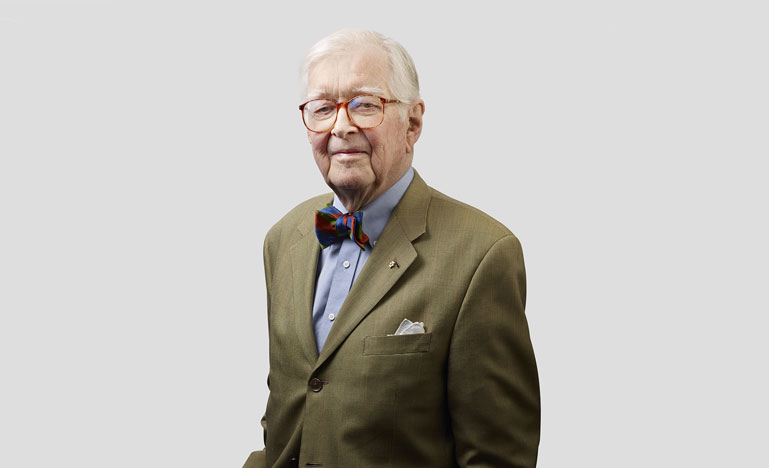 If the lawyers at Borden Ladner Gervais make a lot of time for the little guy, it's in large part thanks to a pro bono culture long championed by the legendary David W. Scott, a co-chairman of the firm who died in March 2019.
"He really believed that it's important for the legal profession and lawyers to give back and to make sure everyone has access to justice," says Erin Durant, a partner in BLG's Ottawa office. "He was the person that got me involved, and once you start doing mandates like that, it's hard to turn them down."
In Scott's memory, BLG donated $50,000 to Pro Bono Canada. He received another tribute when the Ottawa Law Help Centre was renamed the David W. Scott Centre for Justice in November 2019 for his support and advocacy.
A fitting honour, given the firm's long tradition of pro bono work in the public interest.
"We mostly work for bigger corporations on larger cases. So, it's a nice thing to do on top of my regular work," says Durant.
"It's something that the firm values – it's always very supportive and always willing to help in that regard," says Michelle Henry, a Toronto-based partner.
BLG's pro bono record includes representing the Canadian Civil Liberties Association as an intervener at the Supreme Court of Canada in Ministry of Public Safety and Emergency Preparedness v. Chhina in a case that turned on the habeas corpus review of immigration detention. It also intervened on the CCLA's behalf in Denis v. Cote, in which the top court ruled on the protection of journalistic sources. It represented the CCLA and The Alliance of People with Disabilities Who Are Supportive of Legal Assisted Dying Society in Carter v. Canada (Attorney General).
In less high-profile cases, BLG has supported ID projects for homeless people in Vancouver and Ottawa, litigated a decades-old matter involving a sexual assault on a Canadian servicewoman in Germany, and assisted groups applying for refugee sponsorship.
Fittingly, Durant received the David Scott QC Award for Pro Bono Law from the OBA for her role in drawing attention to the Pro Bono Ontario funding crisis in late 2018. Thanks in part to her efforts, encouraged by her ailing mentor, three Law Help Centres for low-income individuals in Toronto and Ottawa were saved from closure. The legal community donated funds to keep the centres alive, and the federal government would eventually chip in. BLG itself donated more than $58,000 to Pro Bono Ontario to support the centres. Partner Guy Pratte was chair of Pro Bono Ontario at the time, and many of the firm's lawyers had donated hundreds of hours to the organization.
Each of BLG's regional offices has a pro bono committee to identify, coordinate and monitor pro bono matters. A national pro bono committee made up of representatives from across the country reviews potential cases. Some of the hours worked by lawyers on approved cases can be applied to their annual billable target.
Henry received a Lexpert Zenith award in 2019, recognizing her pro bono work with the Black Business Law Clinic, which she co-founded.
"I do think it's important to me to give back to the community that I grew up in and been a part of," says Henry. "In this case, you're trying to make sure that people who are starting their own businesses are starting out on the right foot and have proper legal advice."
Meanwhile, Durant is representing athletes that are involved in disputes with sports governing bodies over selection decisions for national and Olympic teams, and over doping tests. She also represents veterans who have been denied benefits. In 2017, she and former colleague Andrew Paterson successfully obtained a judicial review in the Federal Court of Canada, which helped a veteran with cancer regain benefits.
"I've been involved in two cases that have been successful in obtaining benefits for veterans, and I am from the family with a lot of military connections, so those are particularly interesting to me," she says. "These tend to be people that that really need the money, and who've been through terrible circumstances in their life. So, you become more passionate about them."