The practice
Young lawyers
Reaching out
A look at initiatives – old and new – to increase diversity in Canadian law schools.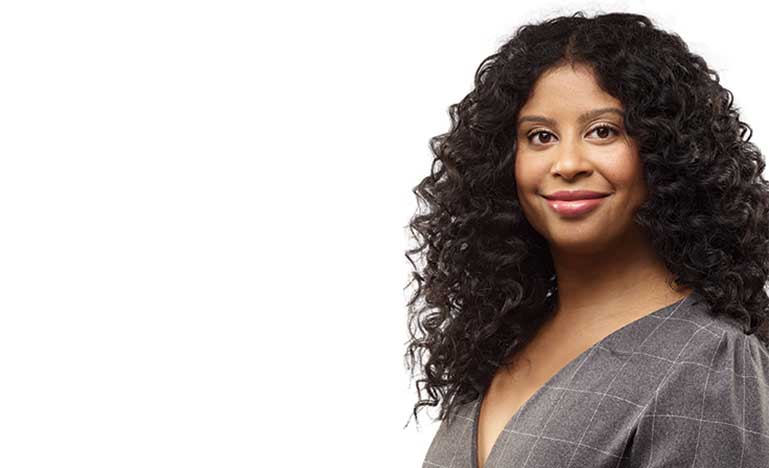 Law school is a major life decision for most young people. Role models in one's community can help to inform the process.
Formally launched in January, Black Future Lawyers is a shared initiative of the University of Toronto Faculty of Law, the Black Law Students Association, members of the Black alumni community, and the broader legal profession. Funded by UofT Law and the Office of the Provost, its objective is to bring more Black students into the law school —through outreach to potential applicants, mentorship during the application process, and a dedicated admissions stream.
The initiative is modelled on a similar program at the university's medical faculty. Since the program began in 2017, the number of Black students entering medical school rose from one to more than a dozen annually.
Black Future Lawyers has held several activities since launch and garnered attention in both the trade and mainstream media. Its second conference in February drew between 140 and 160 people, with participants coming from around the province.
Atrisha Lewis, an associate at McCarthy Tétrault and a bencher at the Law Society of Ontario, was the keynote speaker.
"In chatting with some of the students, there were a lot of doubts about whether or not law is the right career for them, or whether or not they could succeed," she says. "My focus was on trying to inspire these students to reassure them that there is a place for them, there is space for them, that the future is theirs."
Novalee Davy, a second-year JD MBA and the chair of the U of T's Black Law Students Association, says it's important for women like Lewis to share their stories, especially for younger Black women. "Just because of her position as a bencher at the Law Society of Ontario, and everything that's she's accomplished so far, was really inspiring for a lot of the students that were there," she says.
According to Davy, the outreach events will give prospective law school students a chance to make connections within the legal community.
"Growing up, I didn't know any lawyers. There were no lawyers in my family or in my circle," she says. "Even when I got into law school, I was shocked by how few there were in my first year."
Lewis, who wanted to be a lawyer since she was seven, also can't recall knowing a single lawyer before going to law school.
The outreach is a way to get information to people who may not necessarily know lawyers or have them in their community. "I think there is a real advantage to knowing lawyers," says Lewis.
Another feature of the program is that students who identify as black can apply through the Black Future Lawyers stream in the cycle leading to 2021 admission. At least three members of the Black community review applications in the stream. That provision "makes sure that someone who is reading the statement has similar experiences as the applicant," says Davy. "If they're not contextualized properly, they're not valued as much as they should be, so that's an important piece of the program."
An established program
While Black Future Lawyers is a new initiative seeking to address a longstanding concern in law schools, it is not without precedent. The Indigenous Blacks & Mi'kmaq Initiative at the Schulich School of Law at Dalhousie University recently celebrated its 30th anniversary. Emerging from a convergence of concerns in the Black and Mi'kmaq communities in 1980s Nova Scotia, it has produced more than 200 graduates since its launch in 1989, many of whom are working in Nova Scotia, across Canada and internationally.
"Not everyone was accepting or understood the purpose behind the initiative or the need for it," says Aleta Cromwell, acting director of the initiative. "So, in any class, there was some resistance, and I think that continues today… We now have professors here at the law schools who are actual graduates from the initiative," citing Naiomi Metallic and Maria Dugas as current faculty members. Three decades later, the children of graduates are moving through the program, "which is a really great legacy to see."
The program receives roughly 40 applications per year and takes in 12 students annually, typically split between 6 Mi'kmaq and 6 Indigenous Blacks.
Stable funding is key to the success of the initiative. The provincial government, Dalhousie and the Law Foundation of Nova Scotia all continue to support it.
A holistic approach
In contrast to targeted initiatives, Osgoode Hall Law School is pursuing a different strategy aimed at diversifying its student body. It scrapped the category system of admission more than a decade ago in favour of a holistic approach.
"We look at (applicants) in the context of the personal statement and their reference letters and their life experiences," says Mya Rimon, assistant dean of students at Osgoode Hall Law School. "We're really good at identifying applicants who have strengths in all these areas. And sometimes strength in one area compensates for a slightly lesser strength than another."
Osgoode Hall Law School has a large and active Black Law Students Association chapter and the school partners with the association on numerous outreach initiatives to high school and undergrad students. In recent years, over 50 per cent of the student body has identified as non-white, says Rimon.
"It becomes a self-fulfilling prophecy." She says. "What we hear from a lot of our incoming students and why they chose Osgoode, is that 'I came to visit the school, and I saw students who looked like me.'"