Law
In-depth
Should we really be handing them over?
We need to rethink how we apply Canada's extradition treaties, and when to say no.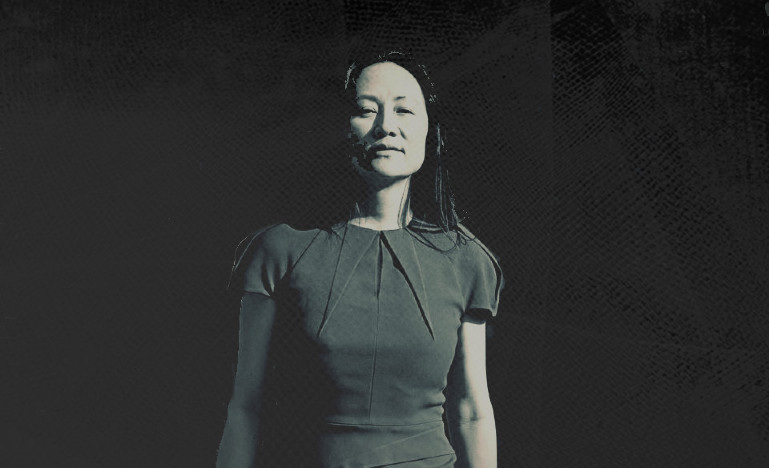 It's hard not to feel uneasy about the state of Canadian extradition law now that the Meng Wanzhou saga has drawn to a close. For all the anger expressed over China's decision to arbitrarily detain Michael Kovrig and Michael Spavor, released hours after charges against the Huawei executive were dropped, there's a lingering sense that the rule of law also took a backseat to geopolitical pressures here in Canada.
It wouldn't be the first time. Back in 2008, the Ontario Superior Court agreed to France's extradition request for sociologist Dr. Hassan Diab, suspected at the time for his involvement in the 1980 bombing of a Paris synagogue. Extradited to France in 2014, Diab was released in 2018 after charges were dismissed against him for lack of evidence. He immediately returned to Canada, however France's appellate courts have reversed course and ordered Diab to stand trial again. Canada has since said it would consider a new request to extradite Diab. Last month, over 100 lawyers called upon the federal government to suspend its extradition treaty with France on the grounds that the country "has proven to be an untrustworthy extradition partner."
Under the current law, a state requesting extradition need only shows up with a summary of the evidence it claims to have. But that summary cannot be challenged or tested, says Robert Currie, a Schulich School of Law professor at Dalhousie University in Halifax. "It's an unfair process."
The problem is how the Extradition Act is structured, says Currie. There is no meaningful way for the person targeted by the request to challenge the case, even if the Supreme Court has previously ruled, in its 2006 decision in Ferras, that an extradition judge can, in a limited way, consider the evidence to determine whether there is a "plausible case" for extradition.
Currie says that the Diab case is an egregious example of how the Supreme Court's intention in Ferras has failed. "If Hassan Diab could be committed for extradition, then there's no meaningful way to challenge it at all," he says. "The judge just becomes a rubber stamp on the whole thing."
Even so, the federal government maintains that the Extradition Act is a key component of their commitment to the rule of law.
"We continually assess the need to improve our policy and legislation," said justice minister David Lametti in an emailed reply to CBA National. "While the need for change at this time remains uncertain, we expect that upcoming assessments, as well as any conversations with key stakeholders and international partners, will take into account recent cases, as well as the findings of the Segal report." In 2019, the federal government released a report produced by lawyer Murray Segal following his independent review of the Diab extradition to France.
This marks a subtle change from 2019, when Lametti told CBA National in an interview that Canada's extradition regime is "a system that's worked well, that has put the focus on the rule of law."
Donald Bayne, a partner with Bayne Sellar Ertel Carter in Ottawa, who represented Diab in his extradition hearing, says the current extradition system is a "parody of justice."
"Extradition deprives liberty – not just of foreigners like Meng Wanzhou, but any Canadian who is sought by any foreign state for anything, without any sworn evidence at all, and no normal procedural protections apply," says Bayne. "It's not the usual deprivation of liberty. In Diab's case, the person who is to be extradited isn't simply detained in custody; they're detained in a foreign country away from family, supports, and in Diab's case, a country where he didn't speak the language."
What's more, says Bayne, a defendant can't produce contradictory evidence showing innocence. "You're still extradited," Bayne says. "You can show that you were with the prime minister on the day, and he can vouch for you – it doesn't matter."
Also problematic, says Currie, is the role of the International Assistance Group in the Department of Justice, which handles extradition requests from the Crown side. Part of its job is to advise the minister on whether or not to grant the extradition request.
"The minister's decision is supposed to be objective, and is supposed to be based on the matter before him, but it's the same lawyers doing the whole thing," says Currie. "It's like they're judge, jury and executioner all into one office. Even Murray Segal's report saw the perception of a major conflict of interest there."
Bayne recalls that when he started representing Diab, the lawyer leading the International Assistance Group team introduced himself and said "I've never lost a case."
"I didn't exactly fall on the floor from that either reeling or laughing," Bayne says. "Good lawyers lose cases, but it's a statement about the experience of the International Assistance Group and the terrible imbalance in our system when it comes to extradition and how we've distorted both the role of the extradition judge, and the constitutional rights and remedies of Canadians."
To fix the extradition system will require a renewed focus on the presumption of innocence, says Currie. As well, a greater reliance on modern technology, such as video conferencing, would allow an extradition hearing to test the evidence of witnesses rather than simply relying on the unsworn statement of the government seeking the extradition.
"If there's a major witness that the requesting state's case depends on, then that witness should appear by video conference and be asked questions by both the Crown and by the defence lawyer," says Currie. "We need a fairer process because it's just impenetrable now."
Under Canada's extradition regime, the Minister of Justice can exercise some degree of discretionary authority and refuse an extradition request, particularly if he considers that it would otherwise "be unjust or oppressive having regard to all the relevant circumstances,"
But that involves an analysis of hard legal questions — whether the extradition target will get a fair trial in the requesting country, for instance. Currie says that a judge should be making those determinations instead of an elected political figure.
"The decisions about people's liberty should have very little political content to them," he says.
Speaking about the Meng case, Gary Botting, a criminal defence lawyer in Vancouver, says that the Act needs to be rewritten entirely, as does the extradition treaty between the United States and Canada.
"At any time, the minister of justice can make the decision to say no, we're not going to extradite under Section 23.3," says Botting. "That part of the Act is okay, but the trouble is that it takes a minister of justice with the courage actually to access it."
Botting also cautions that the decision in the Diab case was a misreading - and not for the first time - of the Ferras ruling.
"Unfortunately, [Chief Justice Beverley McLachlin] didn't take the opportunity to correct it when she had the chance in subsequent extradition cases – though it probably wouldn't have been proper for her to wax philosophical or try to make corrections to her own judgment after the fact," says Botting. "But what she said [in Ferras] is that is a judicial hearing, and this is what they forget sometimes – this is the last opportunity that a person has to make his case for constitutional rights, because he won't have any rights once he leaves the country."
In other words, where there is insufficient evidence to convict in Canada, an extradition should not be granted. But in the Diab case, says Botting, Ontario Superior Court Justice Robert Maranger took the directive to mean that if there is any evidence at all that is presumptively reliable, he should grant the extradition request.
"We come full circle to Meng again, where a prosecutor has made claims against Meng, and it has to be taken at face value because that's the role of the trial judge in the foreign country," says Botting. "That's all wrong."
As for the extradition treaties, Parliament needs to get more involved, says Currie, instead of leaving them to the Department of Justice. He is also concerned by some of the treaties we've signed, such as the one with India, which has not ratified the United Nations torture convention.
"We extradite to states that don't necessarily adhere to the major human rights treaties," says Currie. "There's a review needed of the treaty relationships that we have."
Canada has a reputation for playing along to get along, but principles of international comity don't hold water either, says Bayne. "Other states don't reciprocate – France doesn't send any of their nationals to Canada," he says. "Their rule is 'Canada has a case, send it to us and we'll try it under our system.' That's what we kept asking in Diab – 'Try Dr. Diab here.' The judge kept saying that he knew what he would do with the case if it was in a Canadian court, but he felt bound by the unjust law that he had to extradite him."
"We have tied ourselves through this Act and the jurisprudence to, [what is] in effect, a one-way agreement," says Bayne. "There is no comity justification for this."
Also circling back to Meng, Bayne points to the irony of Canada following the rule of law, which ultimately made it a hostage to its unsatisfactory extradition law and procedure. "Canada was virtually bound to extradite her, even though that was going to have horrible repercussions for detained Canadians, and even though we had no dog in the fight – it was no crime in Canada to trade with Iran," says Bayne. "To boot, the U.S. administration said at the time that they would use [Meng] as a bargaining chip in trade negotiations, and we were caught in the middle."
"Is there some legal solution?" Bayne asks. "There probably is a pressure release valve that's not used, and politicians seem too afraid to use it."