Law
In-depth
An imperfect victory
Beaver Lake Cree Nation's win in advance costs case is a reminder that a more permanent solution is needed to address the imbalance between First Nations and other orders of government in settling claims.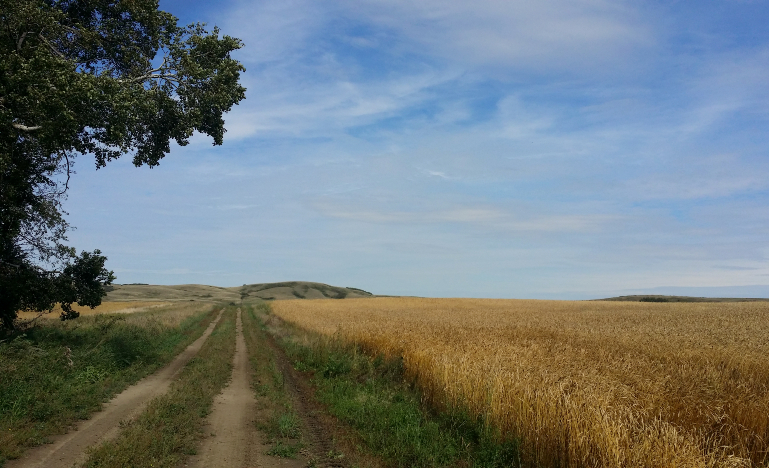 Almost two decades ago, the Supreme Court of Canada set out a three-part test for deciding whether a party to a court case qualifies for advance costs. Recently, the test itself was tested and found wanting.
The Beaver Lake Cree Nation, a tiny Treaty 6 First Nation in northeastern Alberta, filed a claim against Alberta and Canada in 2008 over damage done to traditional lands by resource development. Beaver Lake pays $300,000 in annual legal fees to support the claim — $3 million in total since the claim began. Convinced it couldn't afford to take the case all the way to trial (scheduled for 2024), it applied for $5 million in advance costs.
The case management judge agreed with Beaver Lake — up to a point — and ordered the federal and provincial governments to each kick in $300,000 per year, matching the First Nation's contribution. Both governments appealed the order. The Alberta Court of Appeal knocked it down, citing fresh evidence that Beaver Lake had access to millions of dollars it could use to fund the litigation.
In mid-March, the Supreme Court decided unanimously to allow Beaver Lake's appeal and send the matter of advance costs back to the Court of Queen's Bench. In doing so, the SCC broadened the scope of the "Okanagan test" courts have been using to decide on advance costs since British Columbia (Minister of Forests) v. Okanagan Indian Band in 2003.
"The Court of Appeal took a drastically restrictive approach because the jurisprudence it was relying on wasn't clear," said Avnish Nanda, an Edmonton-based lawyer who acted for the Alberta Prison Justice Society, an intervenor in Beaver Lake's appeal.
The Okanagan test set three conditions for awarding advance costs: the applicant must be "genuinely" unable to pay for the litigation, the claim must have prima facie merit, and the case must raise issues that "transcend the individual interests of the particular litigant, are of public importance, and have not been resolved in previous cases."
Beaver Lake's claim met the last two conditions easily. The Alberta Court of Appeal concluded it failed to meet the first condition — that of "impecuniousness" — because it chose to spend available funds on things other than the litigation.
"Merely having legitimate and reasonable 'pressing infrastructural and social needs' is not sufficient," the Court of Appeal wrote. "That low a test would be inconsistent with the direction in Okanagan Indian Band that advance funding orders are to be exceptional, not routine."
By sending Beaver Lake's case back to Queen's Bench, the SCC wasn't abandoning the principle that advance cost orders should be "exceptional, not routine." But it did conclude that courts need to know a lot more than an applicant's bank balance before making a decision.
"Bearing in mind the constraints on the judicial role imposed by the separation of powers, the extraordinary nature of the remedy and the importance of accountability for the expenditure of public funds it entails, the court's analysis must be firmly grounded in the evidence," the SCC ruled.
To the three-part Okanagan test it added new requirements: the court must understand the applicant's "pressing needs" and what it would cost to address them, must know what resources the applicant can bring to bear, and must have a good idea of what the litigation will cost, start to finish.
"It's not a complete victory, but it's still a huge win. Now, at long last, we have a clearly defined formula for establishing impecuniousness," says Karey Brooks of JFK Law in Vancouver, who acts for Beaver Lake.
In its submission to the SCC, Beaver Lake cited "undisputed evidence" of deep social and economic problems in its community: extremely high unemployment, rampant poverty, a lack of health and educational services and decrepit public housing, to name a few. Brooks said her clients believe they've established impecuniousness already.
"At least the court awarded costs, which can now be put to the work of gathering the information" for Queen's Bench, she said.
The SCC cited "the constraints on the judicial role imposed by the separation of powers" for a reason. The expanded Okanagan test applies to all applicants for advance costs. "It does require cases that have long lead times," said Nanda. "You need time to work these things out."
But it has special importance for First Nations because, lacking taxation powers of their own, they frequently find themselves in one-sided legal contests against federal and provincial governments with deep pockets.
As such, the advance costs option is a clumsy, stopgap approach to the inequality of arms between First Nations and other orders of government, said Senwung Luk of OTK in Toronto. He acted for the Chiefs of Ontario, another intervenor in the appeal.
"The Constitution divides taxation and royalty authority between the federal and provincial governments and does not extend it to First Nations," he said. "We're asking these (First Nations) to go to court to prove they can't raise enough money, when they are prevented by a structural problem in the Constitution from raising the money themselves.
"It's systemic inequality, baked into the law. The Okanagan test is good because it allows these communities to at least make the argument. But there should be another way."
Luk points to alternative approaches — New Zealand's tribunal model for interpreting Crown-Indigenous treaties, a constitutional amendment to free up taxation room for First Nations. These would be political decisions, of course. But so was the decision by successive federal governments to largely delegate questions of Indigenous rights and sovereignty to the courts, he said.
"We're depending on generalist judges to do a lot of this work. We have a dedicated tax court but we still don't have a separate process to look at Indigenous rights cases," he said.
"If we keep on leaving this to courts but the court process itself is perceived as unfair, that's not a problem judges are going to be able to solve."