Legal Market
Legal Tech
Digging in
The ROSS antitrust saga against Westlaw continues.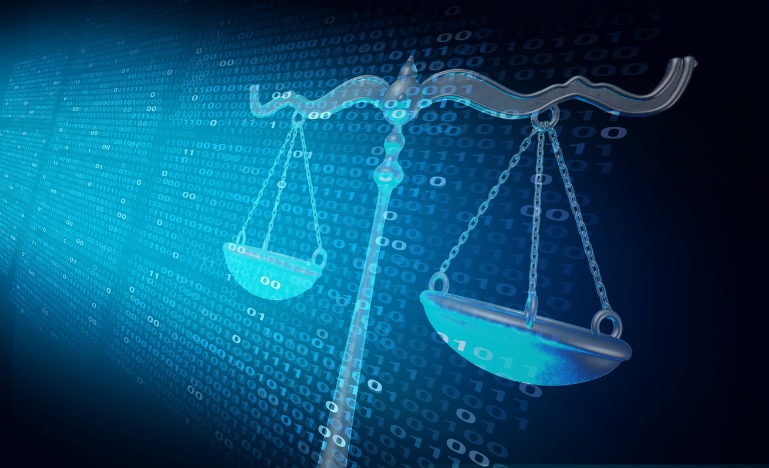 In the latest twist last month, Judge Leonard P. Stark of the U.S. District Court in Delaware a request by ROSS Intelligence, the former Canadian legal research startup, to have access to Westlaw's agreements with third parties related to its case-law database.
A year ago, ROSS Intelligence filed an antitrust lawsuit against Westlaw. ROSS claims, "Westlaw knows that innovations like this product, if allowed to gain traction, threaten its monopoly in the legal search platforms market…it has severely harmed innovation, competition, and ultimately, consumers."
Litigation can be a form of activism to bring about change. For ROSS, the goal is to establish access to the law as a fundamental legal right.
Westlaw sued ROSS Intelligence for breach of copyright, alleging ROSS used a third-party provider to access copyrighted material from Westlaw's case law database. ROSS filed an antitrust lawsuit, alleging that the $8 billion legal research company uses copyright as a shield to push out the competition. Co-founders Andrew Arruda, Jimoh Ovbiagele and Pargles Dall'Oglio decided to shut down the company, ceasing operations on January 31, 2021.
Both sides are now digging in for a long battle. The past year has been filled with disagreements over discovery documents and motions to dismiss statements of claim. It all culminated in an October 2021 hearing where Westlaw argued why the court should dismiss the statement of claim for the antitrust lawsuit. The court hasn't made a ruling yet.
Westlaw argues that the "shotgun" antitrust lawsuit fails to meet the legal standards. "ROSS paid a Westlaw customer to download Westlaw's content, it got caught and now ROSS needs an excuse. The antitrust law will harbour no excuse here."
In the antitrust lawsuit, ROSS claims, "Westlaw uses its market power, the database market, in order to protect its legal search engine model, and that's tied together. The tied product is, of course, the public database. The tie is the legal search engine." If ROSS is successful in its antitrust lawsuit, the company wants the court to order Westlaw to "untie" its legal database and legal search products.
Westlaw claims there is no market for a public legal database without a legal search engine. ROSS claims other companies have tried to create their own databases, such as Fastcase, which proves there's consumer demand.
Colin Lachance is all too familiar with the struggle to get access to case law. In 2016, he founded Compass Law, a Canadian legal publisher, and in 2020 launched the Legal Innovation Data Institute (LIDI), a non-profit organization focused on increasing access to case law, legislation and regulation for non-commercial use.
"In the U.S., the underlying question is have we seen the total number of competitors that we're ever going to see in primary legal information," says Lachance. "It difficult to come to market with a comprehensive primary law product that can serve as a substitute for an existing one."
The major issue is access to primary case law. Westlaw built its legal research empire beginning in the late 19th century, printing case law digests. Legal tech companies like ROSS need access to primary case law to create their products, but accessing it is an issue. In the U.S., you can access any federal cases through PACER but at a cost. Courts collect PACER fees for their operational budgets. This may change through the proposed Open Courts Act, which would eliminate PACER fees, a move courts are opposed to. Those looking for free historical case data can visit the Harvard Caselaw Access Project, where Harvard's 40 million print case law records are being digitized into a free searchable legal database.
Canada's story is different. CanLII, the free legal information portal funded by the Federation of Law Societies' of Canada, provides free access to law. But its data is not available in bulk for commercial use.
"The market is artificially mature because the barrier to entry is not getting access to the information, which is a structural issue," says Lachance. "For example, in Quebec, existing publishers get their data through SOQUIJ. All courts and tribunals in Quebec send their rulings to SOQUIJ, so they don't have to worry about sending cases to different publishers. A national collection on their model, however, would mean secure access and predictable costs for organizations that wanted to work with legal data. The benefits and possibilities would be enormous."
Much like in the U.S., however, Canada has structural pressures that make it difficult to break the status quo. Courts don't have enough budget to invest in database systems. The judiciary is reluctant to make judicial decisions more available because of privacy concerns and keeping judicial independence.
Jon Khan has spent the last three years studying why Canadian judicial decisions aren't free and available for all. His Ph.D. dissertation at Osgoode Hall will be focused on transparency, standardization and data collection involving Canadian judicial decision making. He believes the courts should redesign its process to promote independence and accountability, for example, standardizing the structure of written decisions.
"Cases are emailed to a few legal publishers," says Khan. "We don't know who gets it, how you get on the list, how you stay on the list, and how they use that data. There's a lack of transparency and accountability in the process. Courts and judges may have their own data sets. But, as researchers, we don't have access to that possible data or most court and judicial data. We want to look at issues like cognitive bias. CanLII is broad but not broad enough. We need broad data so we can use AI and machine learning tools to analyze the data. If courts can't analyze their own decision-making, how can they improve impartiality?"
It takes data to fuel innovation. If ROSS is successful in its antitrust lawsuit, it could force Westlaw to separate its legal database from its search engine. More importantly, it could set a precedent for giving people and organizations access to primary legal information.
Even though ROSS is no longer in business, its founders continue to make their case. "The law belongs to all of us," they wrote in January 2021 blog post. "It governs us, protects us, and forms the basis of our great democracy. Our highest ideal is justice for all. This depends on the people—all people—having access to the law."